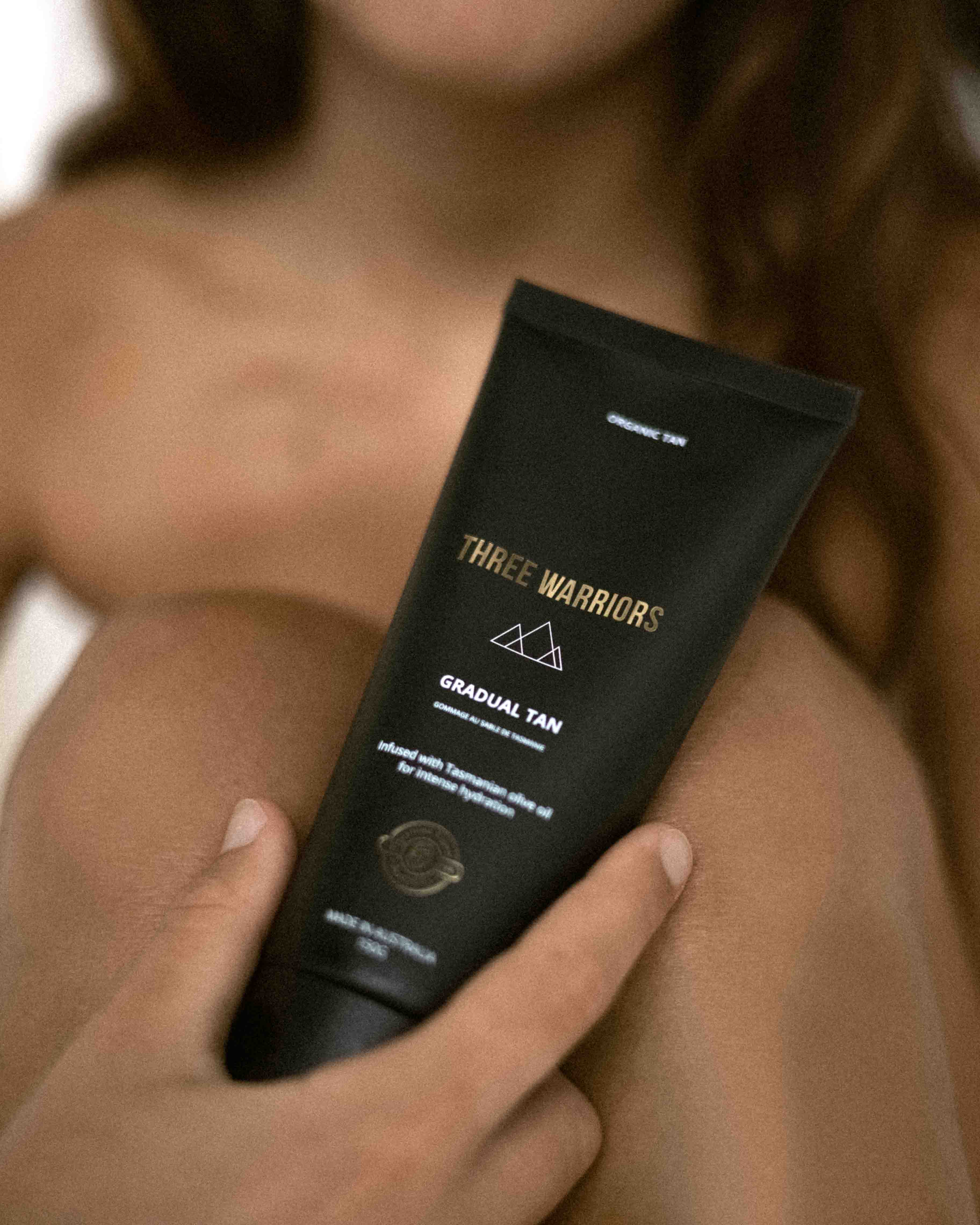 How Long Does It Take for Gradual Tan to Develop?
We know that the only healthy sun-kissed glow is one that comes in a tube or bottle form. Most of us are familiar with tanning mousses and sprays - the products that sweep on and deliver a deep tan within hours. Gradual tan, however, carries a little more mystery.  How does it really work, and how long does it take for gradual tan to develop? In this guide, we uncover the gradual tan tips and tricks that will leave your skin bronzed, hydrated, and glowing. 
Table of Contents
What Is Gradual Tan?
Why We Love Gradual Tan
How Does Gradual Tan Work?
The Formula
How Long Does It Take For Gradual Tan To Develop?
How To Apply Gradual Tan
Gradual Tan Tips
What Is Gradual Tan?
Gradual tan works a bit differently from tanning mousses and sprays, so it delivers a slightly different result too.

When it comes to gradual tan, it's really all in the name. It won't infuse the skin with a deep, rich tan right away. So, what does gradual tan do? Essentially, it's a buildable product designed to be used regularly over the course of days (or weeks) to work up to a subtle, golden glow.

Gradual tan typically comes in the form of a creamy lotion which you can apply to your skin using your hands — no extra equipment needed!
Why We Love Gradual Tan
There's a lot to love about gradual tanning products. If you're new to fake tanning and looking for a fool-proof product, or if you're a seasoned self-tanner who wants a natural glow all year round, then gradual tan is for you.

With gradual tan, you don't need to worry about the dreaded streak factor. It's no secret that fake tanning can sometimes lead to uneven streaks or splotchy areas, particularly for first-time appliers. Gradual tan reduces this risk because of two key factors.
Firstly, gradual tan delivers a lighter finish which helps to mitigate dark patches. Secondly, because gradual tan comes in the form of a moisturiser, it's designed to glide onto the skin evenly which helps to prevent streaks. We also love that gradual tan fades off just as seamlessly as it layers on, so you'll avoid any patchiness in the removal stage.

As with all Three Warriors products, when using our gradual tan there's no need to fear the horrifying orange Oompa Loompa look that has long haunted self-tanners. Three Warrior's tanning products contain zero orange tones to ensure the most natural bronzed look. 
How Does Gradual Tan Work?
For the complete low down on how gradual tan works, including all the important scientific info, head to our dedicated blog here. For now, here's a quick overview.
The Formula 
Warriors, we have to say, we're really proud of our gradual tan formula. All Three Warriors products are certified organic, Australian Certified Toxic-Free, and Cruelty-Free, so you can happily bask in your golden glow knowing you're not clogging up your skin with any nasties. In fact, thanks to the all-natural and super hydrating ingredients, your skin will thank you for indulging in some gradual tanning-time.

Our award-winning Three Warriors Gradual Tan contains a special ingredient called dihydroxyacetone, a chemical derived from sugar that is used in all tanning products. This miracle-working agent reacts with dead skin cells on the surface of the skin which results in a temporary change in colour.

Our formula is infused with Olive, Coconut, and Avocado oils that work together to hydrate the skin so that your skin is both bronzed and smooth as butter. It's also rich in Vitamins A, D, and E, as well as the ultra-calming Chamomile Extract and Aloe Vera that work to reduce inflammation. For more on our formula, head here.  
How Long Does It Take For Gradual Tan To Develop? 
Firstly, you're probably wondering: can you use gradual tan everyday? You absolutely can, and you should!

When used daily, it will usually take about two days for your gradual tan to show through. If you're looking to build up your colour slowly through the week, we recommend applying a layer of gradual tan once a day. It's important to give your tan time to develop over a 24 hour period before you layer up again, as this will help you monitor the colour and prevent over-application. When you've reached your desired bronze, you can then reapply every other day. Think of these as maintenance layers that will help your glow last longer.
Have somewhere to be and looking for a quick fix? Not to worry. You can apply a layer of gradual tan in the morning and let it soak in during the day before showering and reapplying in the afternoon. By the evening, you'll start to see that summertime glow. That being said, remember that gradual tan develops over time and works best when applied once daily. 
How To Apply Gradual Tan
Now that we've got the foundations covered, it's time to unpack exactly how to apply gradual tan.

Step 1. Scrub, Scrub, Scrub
Properly preparing your skin is the first step to guaranteeing a beautiful result. What do we mean by this? It comes down to one word: exfoliate. We recommend our Three Warriors Tasmanian Sand Scrub, which works to gently exfoliate, nourish and hydrate the skin before you tan.
Step 2. Shower Time
Next, you'll need to rinse off the exfoliating scrub as well as any perfumes or oils that may be sitting on your skin. You can also use this time to shave if that's your thing.

Step 3. Apply Your Tan
Now, for the main event. Apply a small amount of gradual tan onto your body and use your hands to work the lotion evenly into the skin. Remember to cover all bases: you want that glow from head to toe.
Step 4: Glow Time
Our gradual tan doesn't transfer onto clothing (it's practically magic, we know). So, slip into something comfy, indulge in that hydrated feeling, and get ready for your skin to develop that Three Warriors bronze.  
Gradual Tan Tips
We'll leave you with this; our four top tips for achieving the best gradual tan:

To Shave Or Not To Shave?

- If you're a shaver, we always recommend shaving prior to tanning. This is because razors often leave a film on your skin that can cause streaks if you've just applied a layer of tan. Shaving also removes the surface layer of skin cells that holds the colour, which means shaving post-tan can result in colour reduction.
Keep It Light

- If you have fair skin, gradual tan is your best option when it comes to fake tanning. It's important to go slow and steady when you're building your colour. Read: patience is key here. The colour won't show up instantly, so it can be tempting to lather on another layer or 10. But remember, daily applications will see your skin looking glowy within a few short days. For those with darker skin tones, gradual tan may not be enough to enhance your already beautifully bronzed skin. We suggest our

Tanning Mousse

or

Tanning Spray

for you.

 

Don't Forget To Exfoliate

- For the best gradual tan results, we suggest lightly exfoliating once a week to remove any dead skin cells and prime your skin for the next layer of tan. This will also prevent any tan build-up in those dry problem areas (think elbows, kneecaps and knuckles).
How To Avoid Fake Tan Hands
- Gradual tan is best applied with your hands, so how do you avoid those unsightly orange palms? Try soaking your hands in lemon juice and warm water. This will help to loosen the product and speed up the fading process. For a full list of hacks on how to rid your hands of fake tan, visit our blog
here
.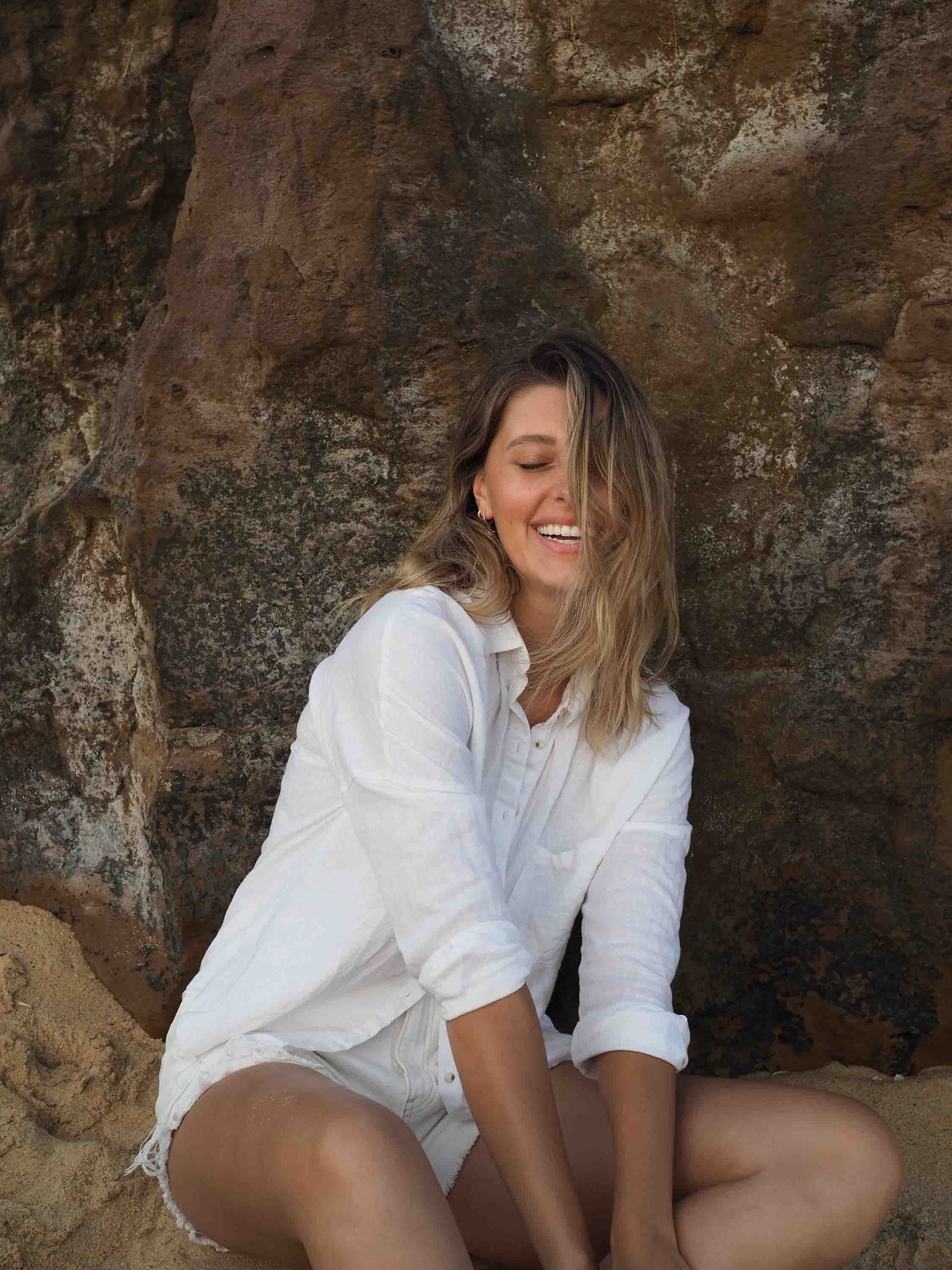 TOXINS AND FERTILITY - MAY 2021
Toxic load is a real thing. Since the industrialisation era, our ozone has been bombarded with greenhouse gas emissions, pollutants, coal burn off, plastic waste and more and our level of exposure ...
Read more