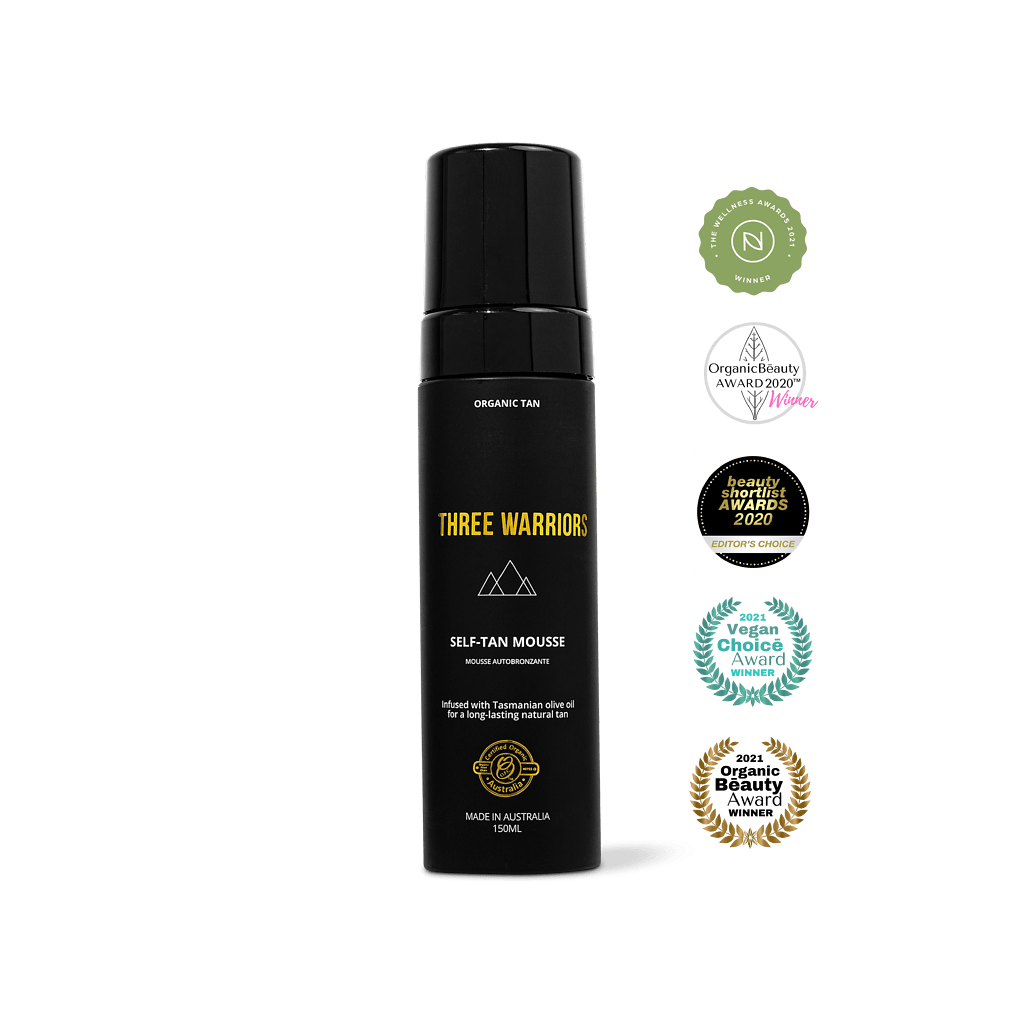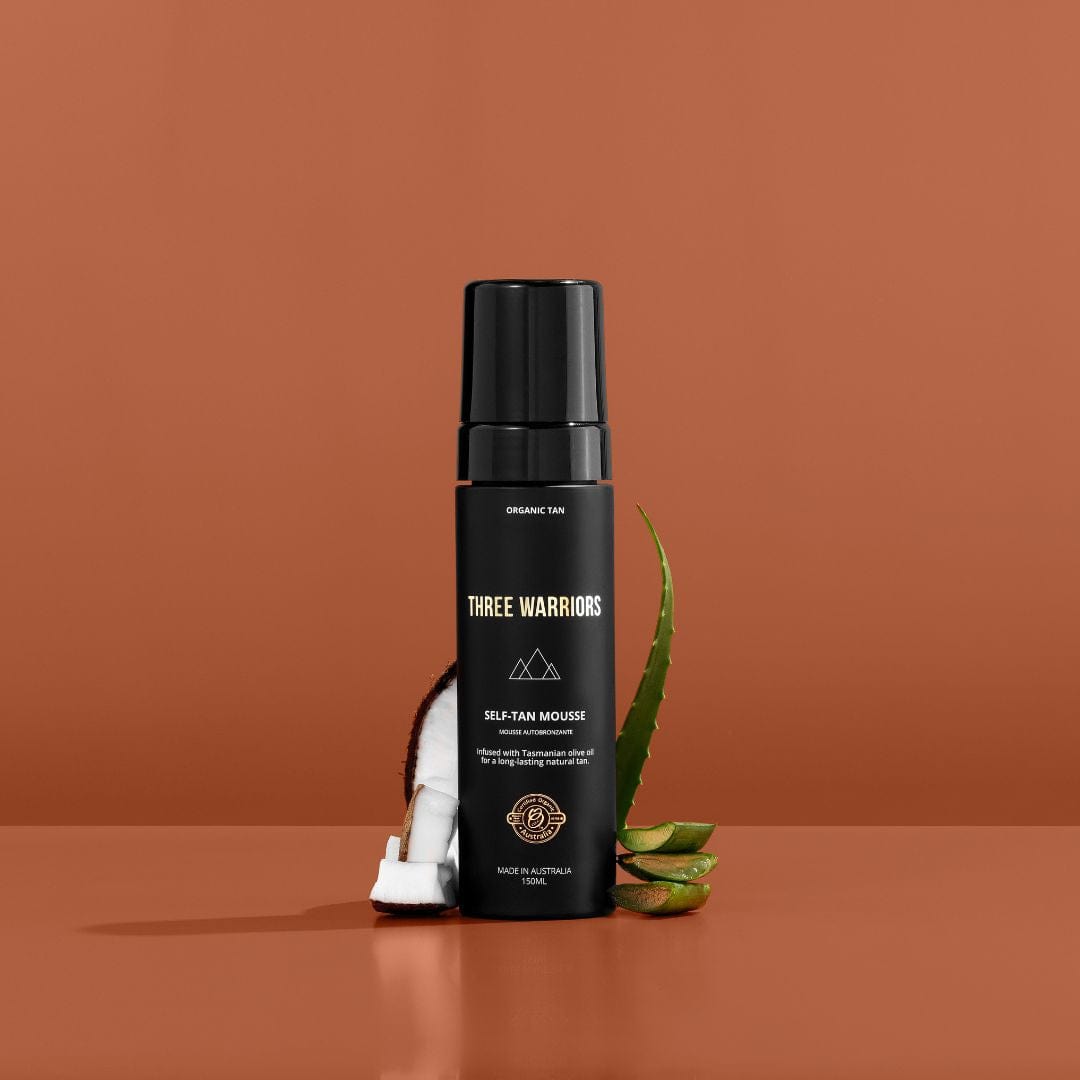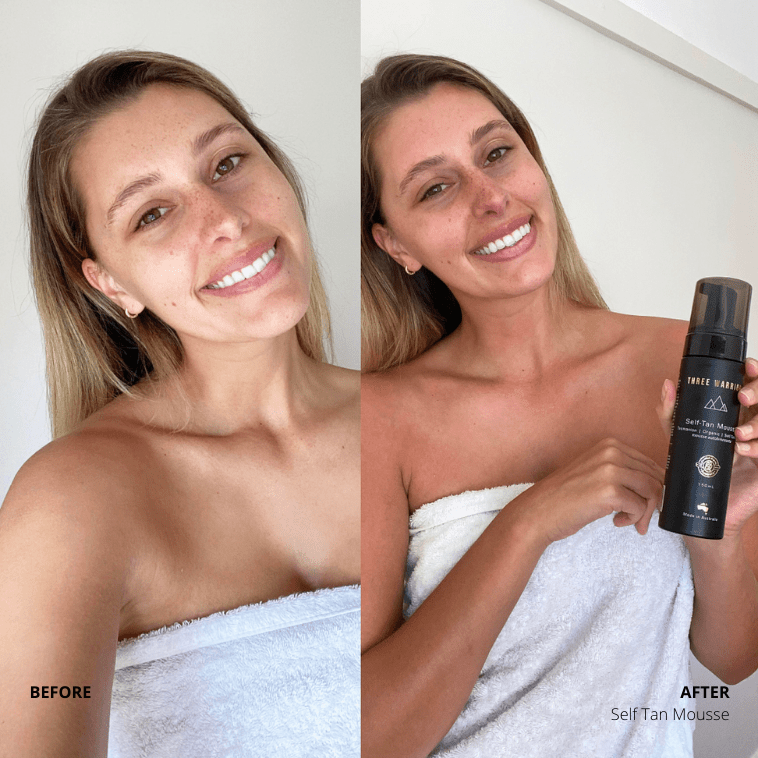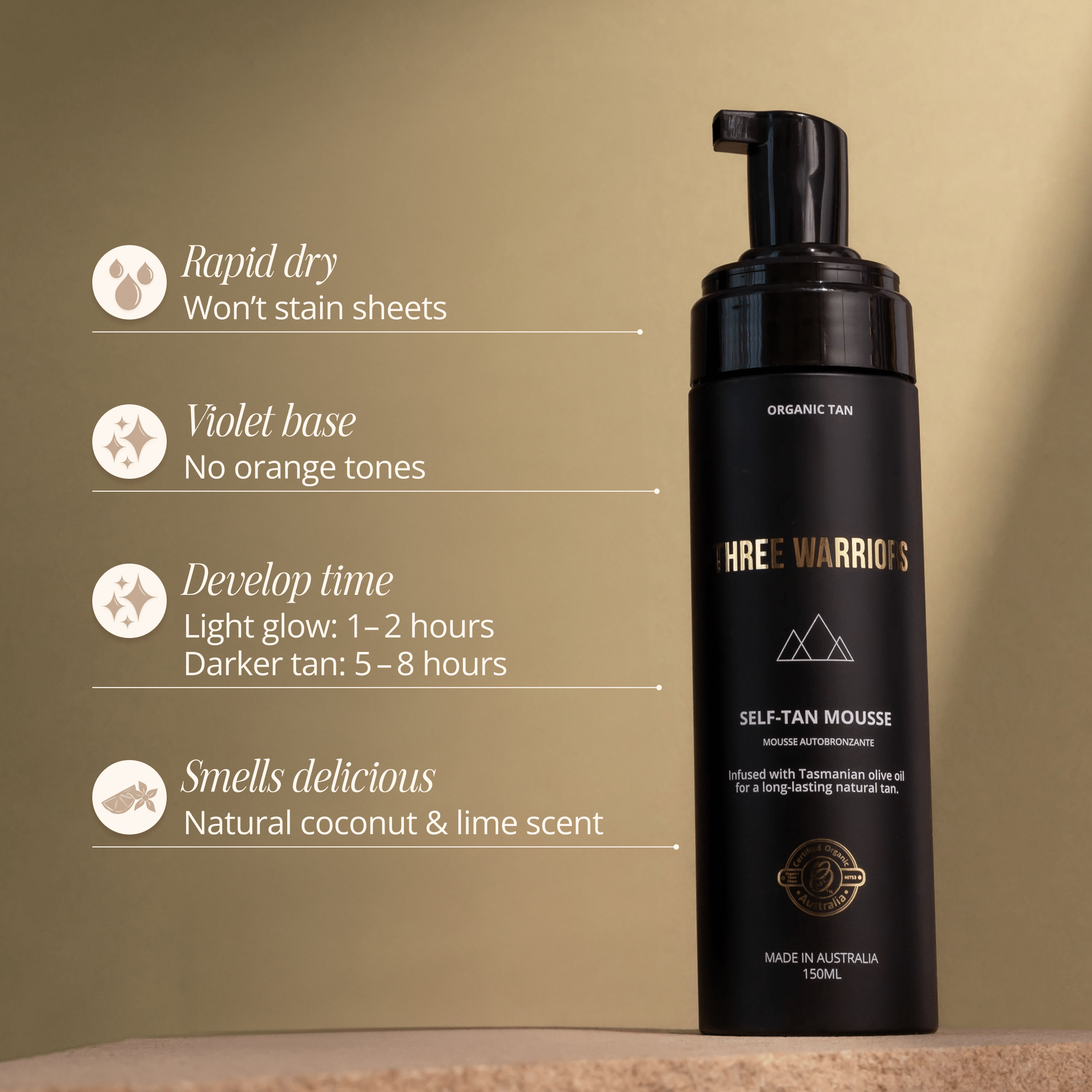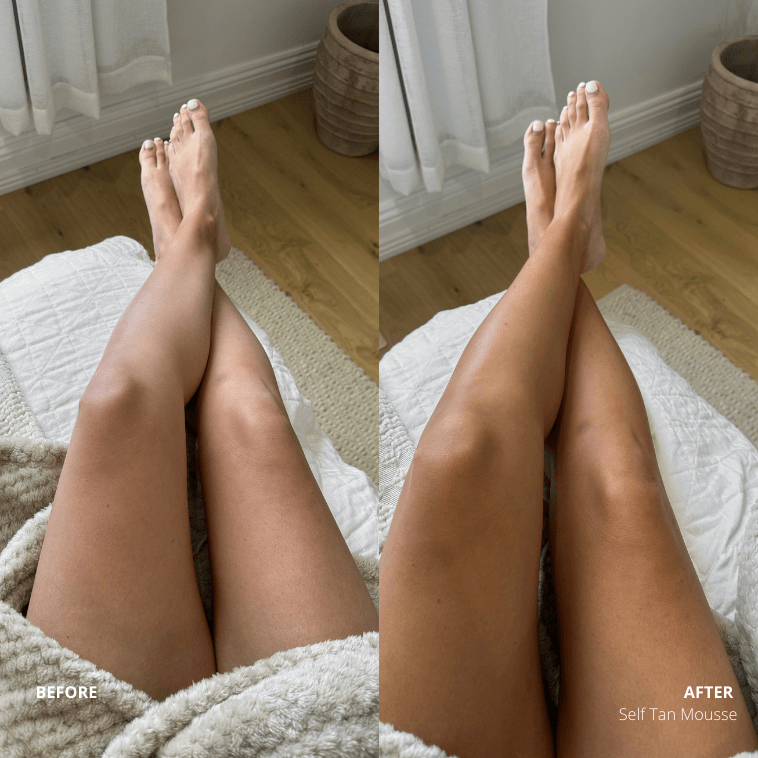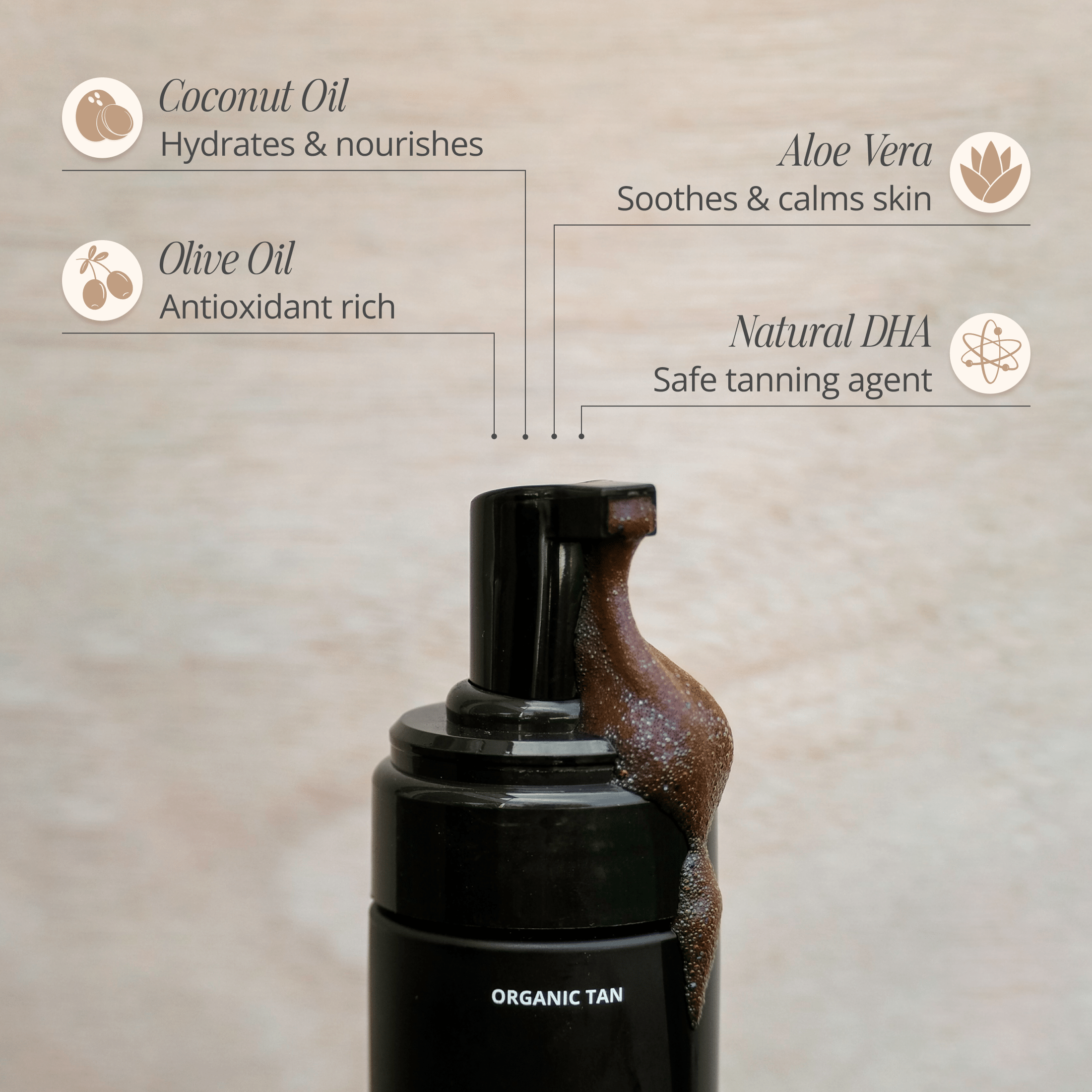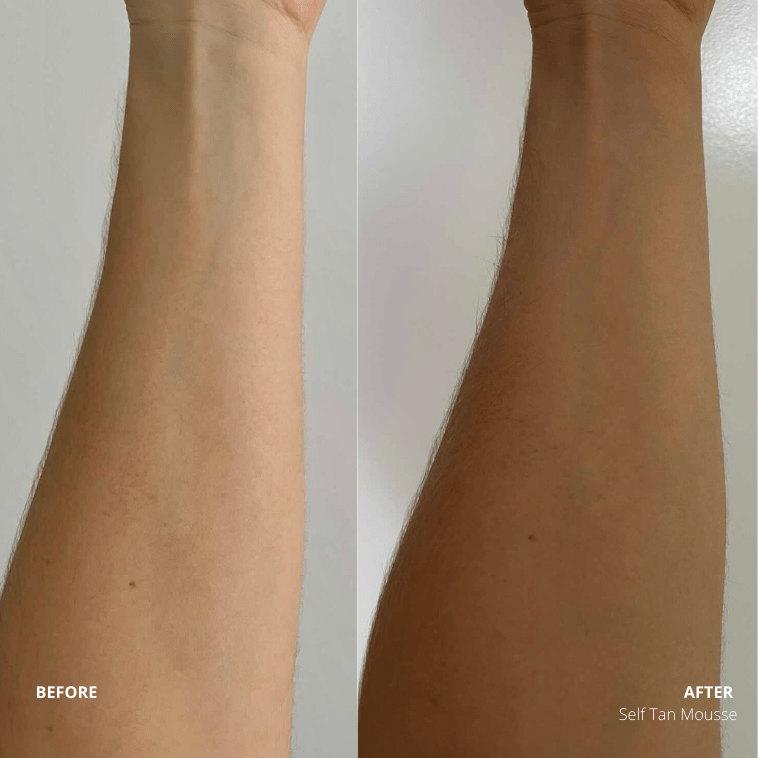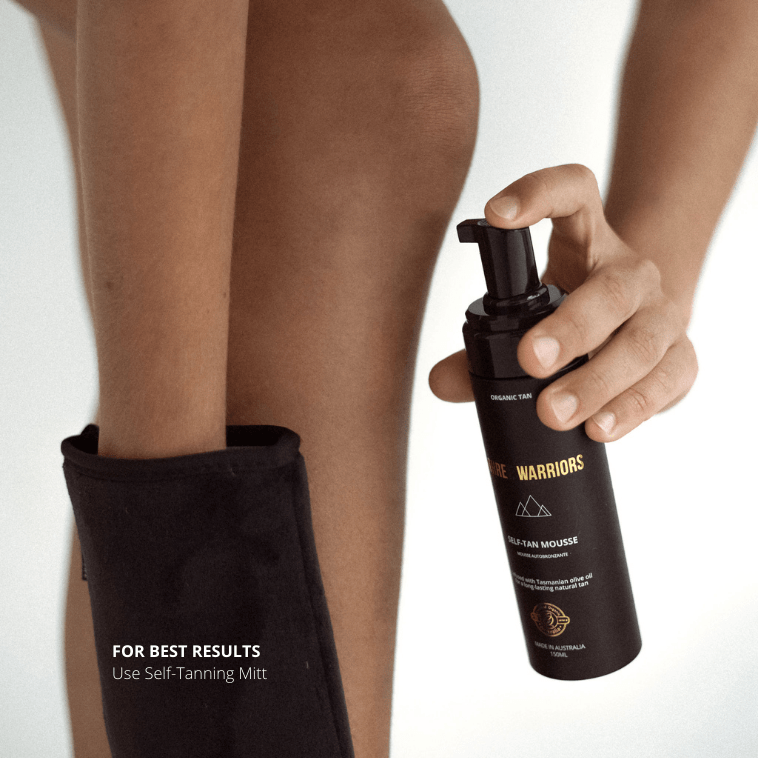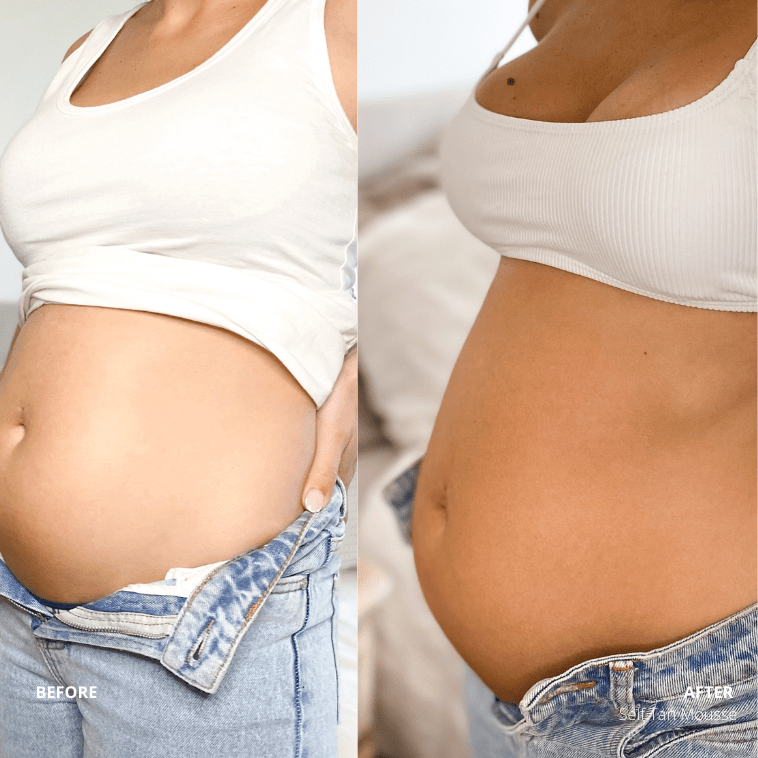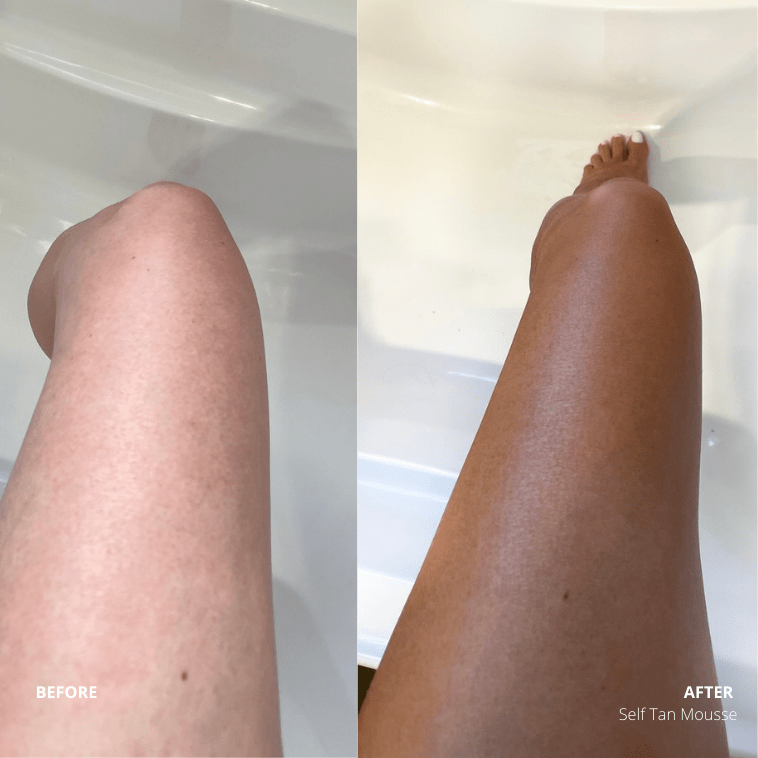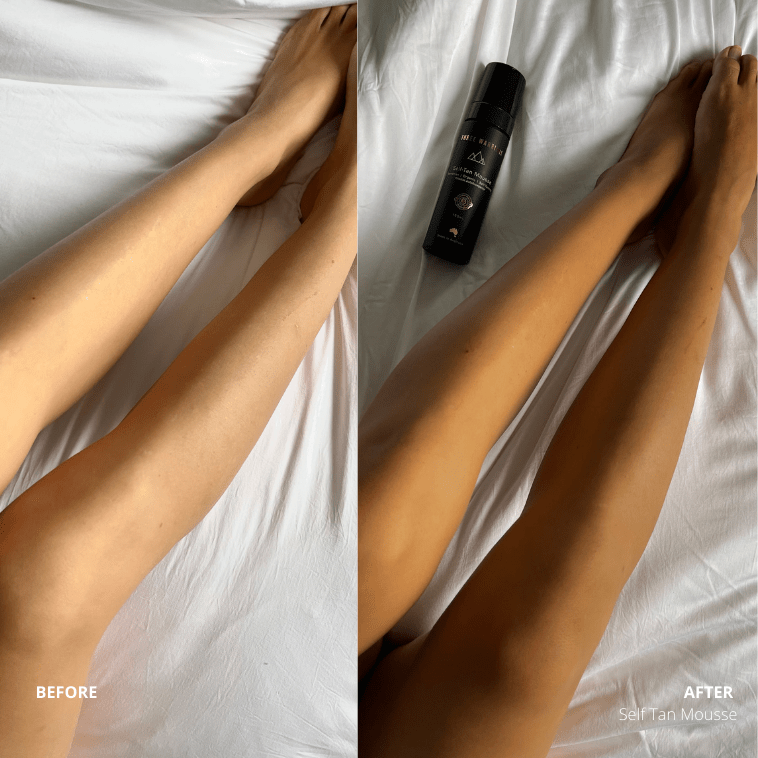 Self-Tan Mousse
Olive Oil Infused Natural Tan
Certified organic self-tan made from skin loving ingredients for radiant skin inside & out
Pregnancy Safe
Certified Organic
Aloe Vera
100% Natural DHA
Coconut Oil
Olive Oil
Skin-loving Ingredients
Vanilla & Lime
description
ingredients
free from
Choose options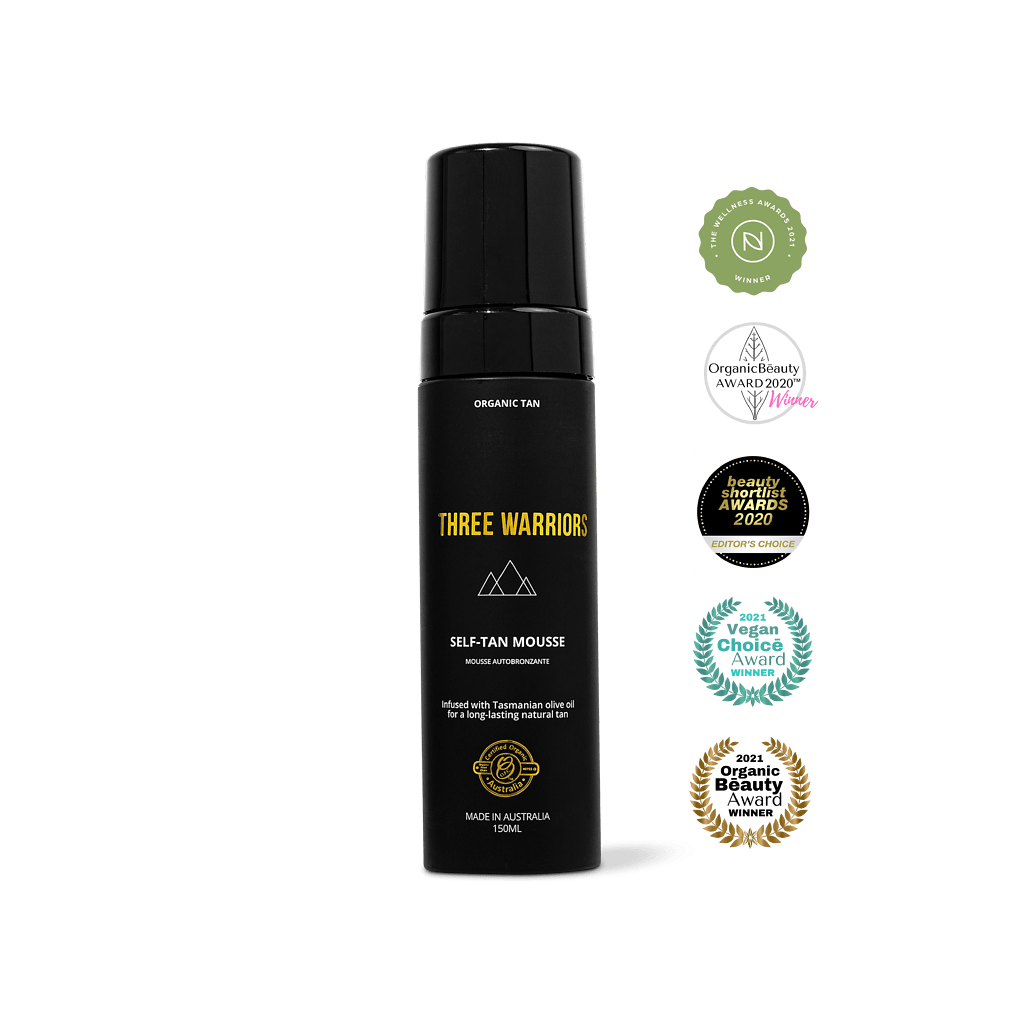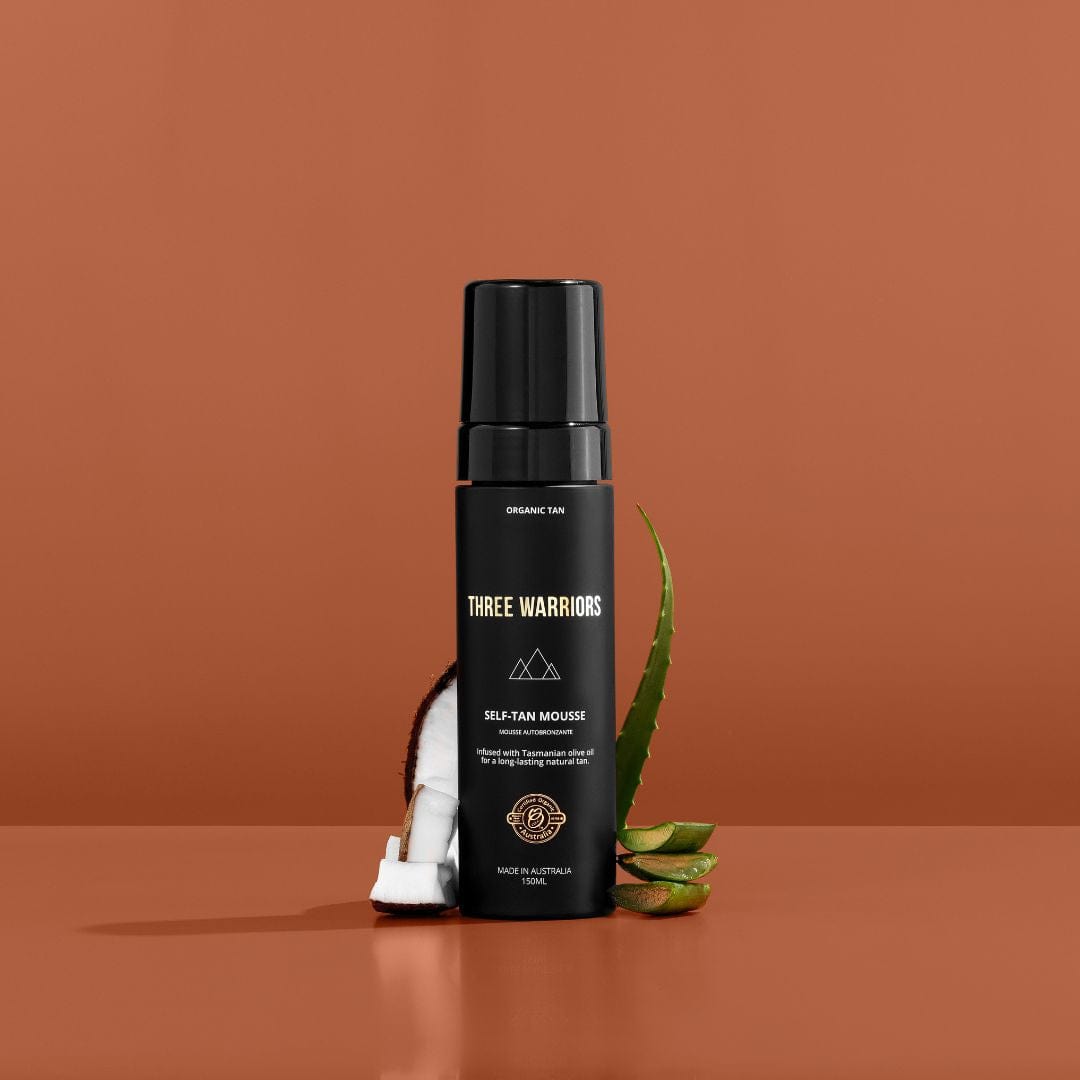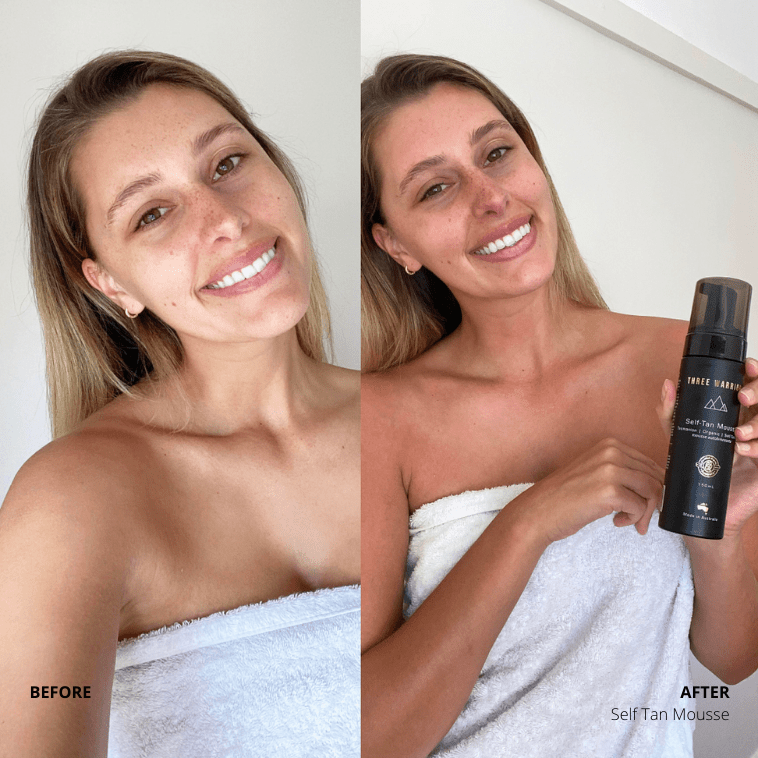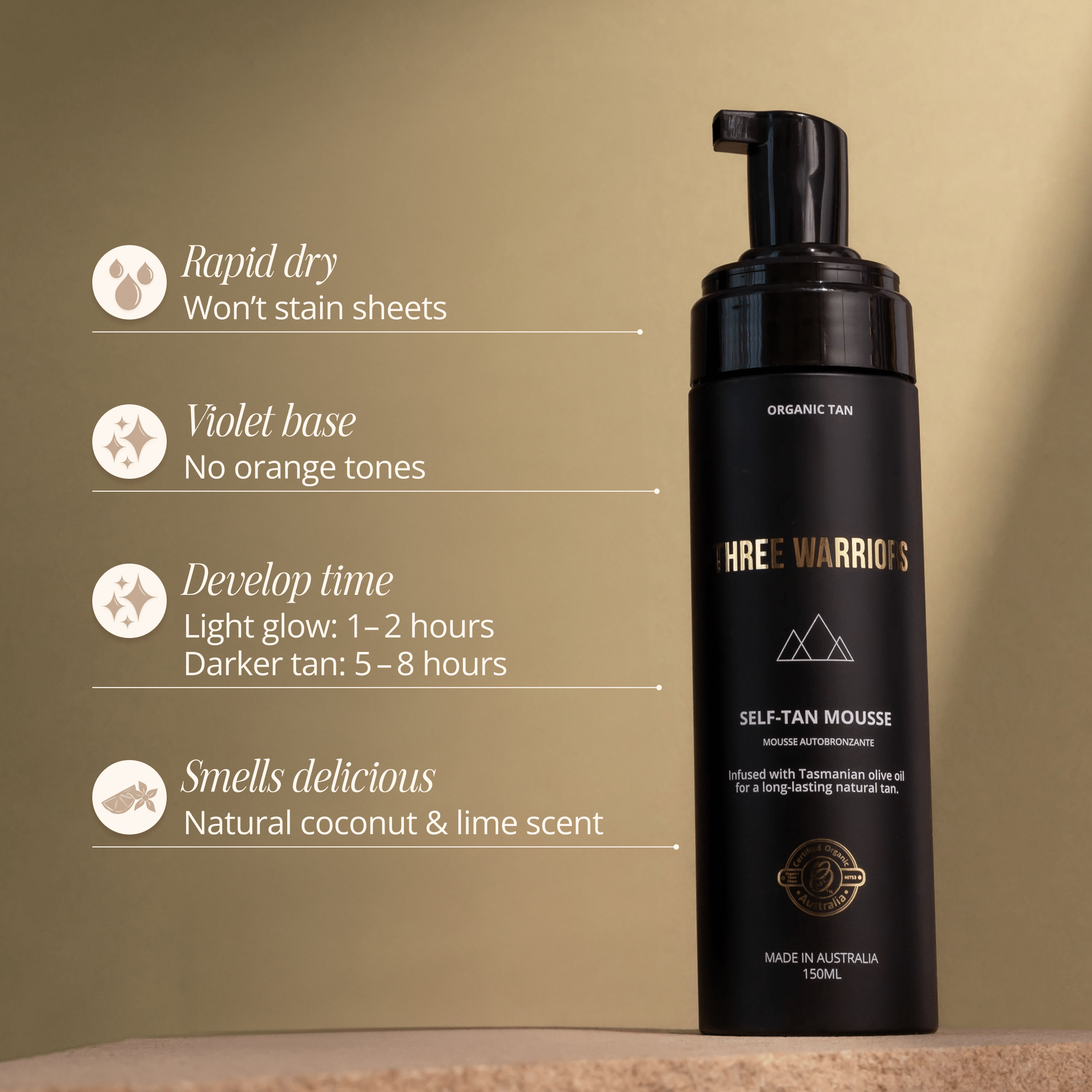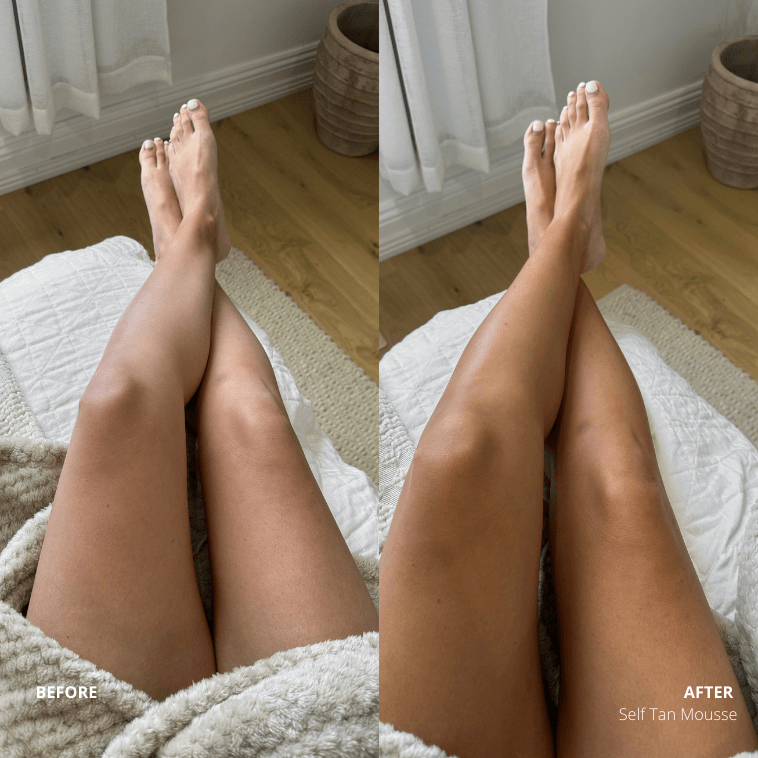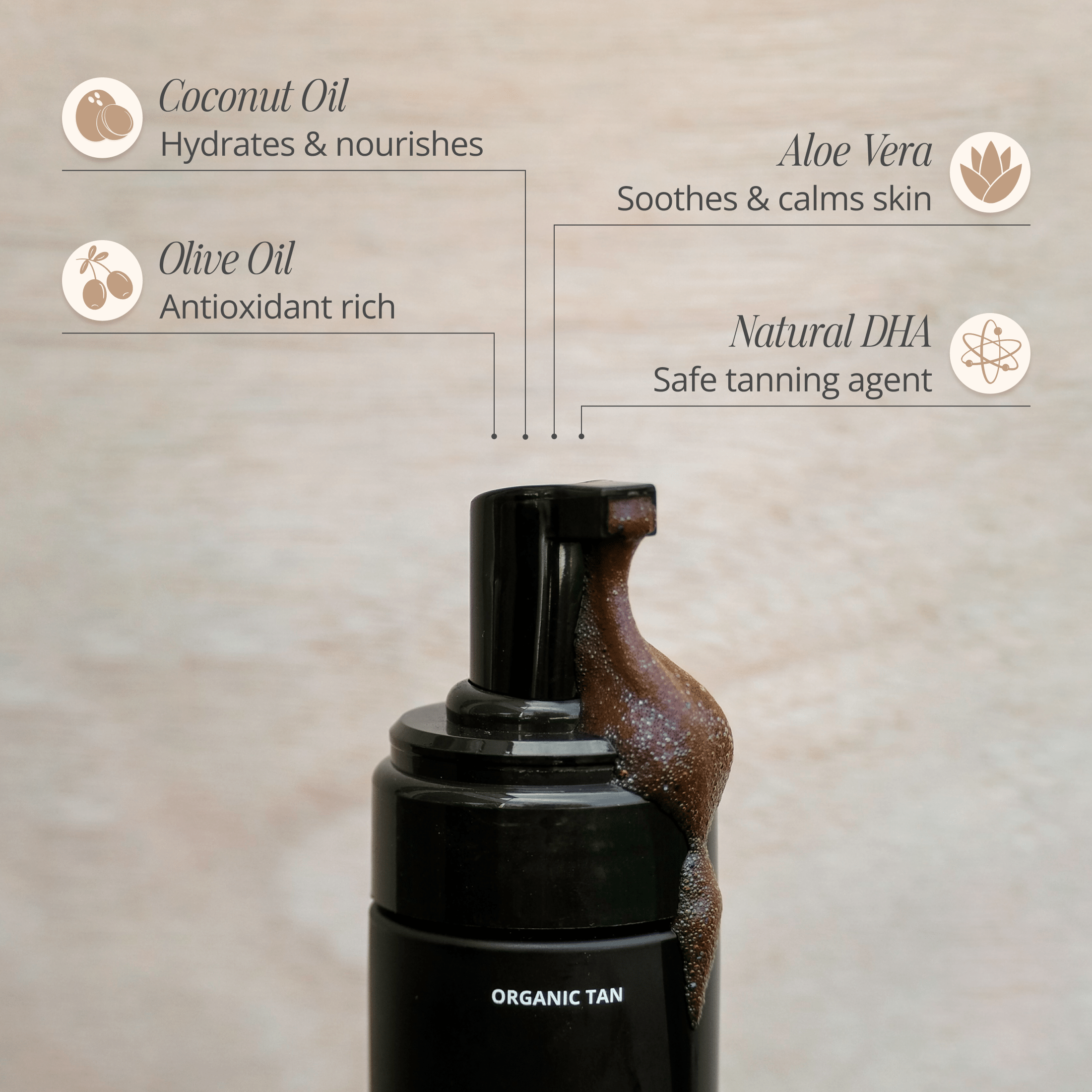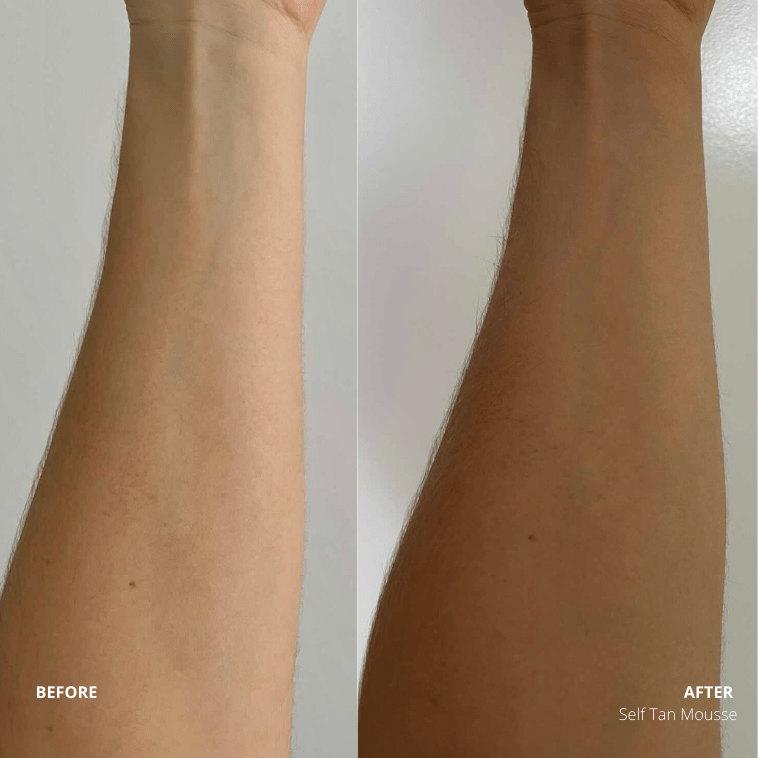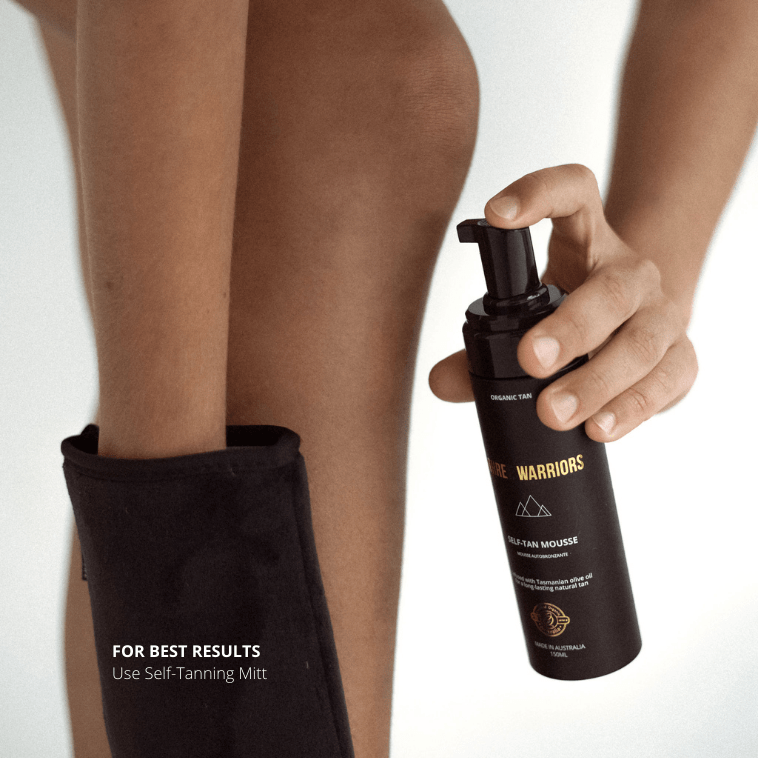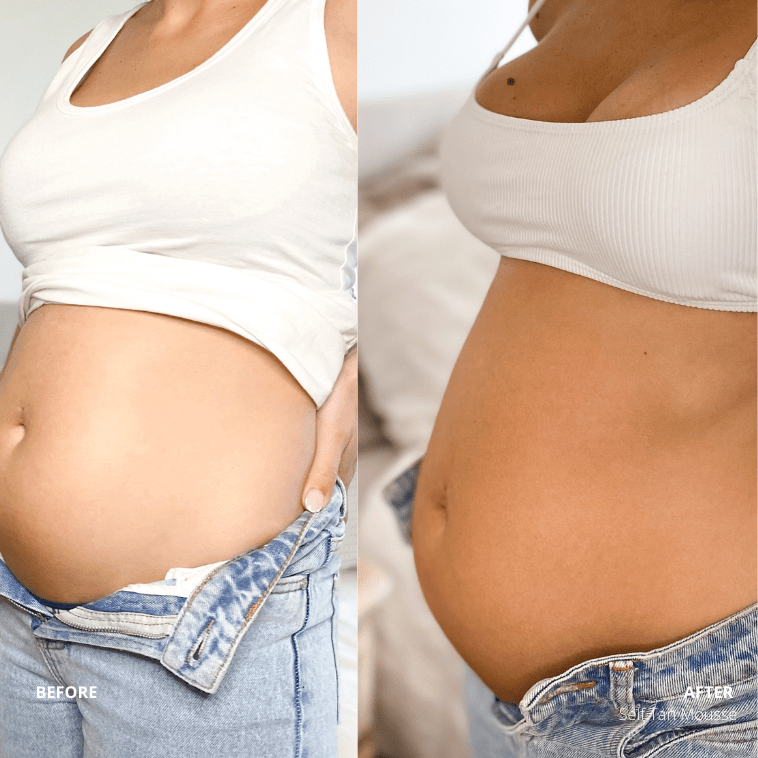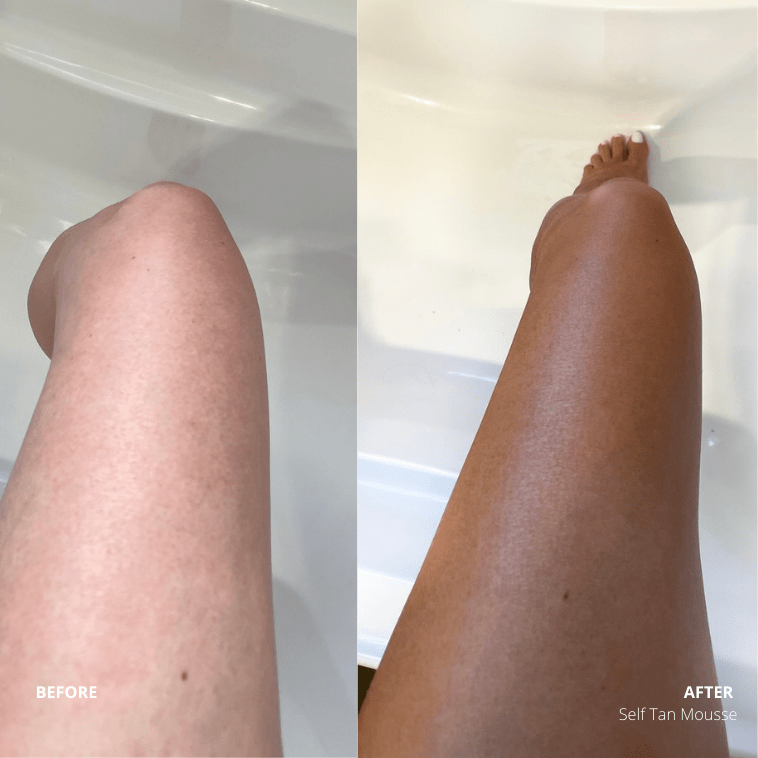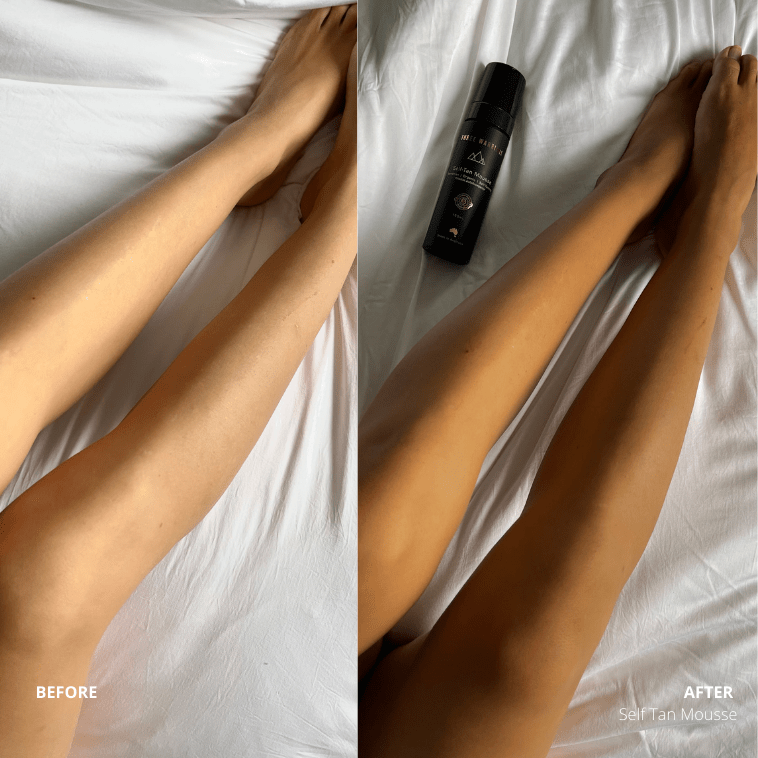 Results
Rated 4.8 on a scale of 1 to 5
Application
Rated 4.8 on a scale of 1 to 5
Scent
Rated 4.7 on a scale of 1 to 5
HZ

The best self tanner

Three Warrriors is the only brand of tanner I've used for years now. The result is so consistent and even when using the mit. It's quite a subtle tan when left for a few hours and a golden glow if you leave overnight. It lasts flawlessly for a week with colour still there for two. If you take care of it it's not patchy when fading either. And I love that it's a safer ingredient list.

Results

Rated 5.0 on a scale of 1 to 5

Application

Rated 5.0 on a scale of 1 to 5

Scent

Rated 3.0 on a scale of 1 to 5

RK

Reyland k.

Verified Buyer

Real

So natural,l don't have to pay big money at my beauticians anymore , l was so worried it was going to go orange 🍊 thank you 🙏 Kathy

Results

Rated 5.0 on a scale of 1 to 5

Application

Rated 4.0 on a scale of 1 to 5

Scent

Rated 3.0 on a scale of 1 to 5

Amazing

This always looks so natural, best tanning mousse ever.

Results

Rated 5.0 on a scale of 1 to 5

Application

Rated 5.0 on a scale of 1 to 5

Scent

Rated 5.0 on a scale of 1 to 5
Reviews Loaded
Reviews Added
Need help?
Frequently Asked Questions
At Three Warriors we're committed to giving you a golden glow and natural fake tan every time. The best thing about all our self-tanning products is won't make your sunspots darker, the secret to this is our ingredients! We contain no artificial pigments of dyes, don't be fearful if you have sun or age spots, as this product won't darken or draw more attention to them. Our hero ingredient the Tasmanian olive oil helps spread the tan evenly on the skin to stop any areas going darker.
As natural and organic tan products, Three Warriors  not only uses the highest quality natural ingredients (read: no toxins) our fake tan doesn't contain the same toxic chemicals that usually appear in tanning products, instead using plant and vegetable derived ingredients. What does this mean? 

With non-toxic pigments used it's a lot less likely to transfer to clothes and sheets. However we recommend all our warriors wear loose and dark clothing while the tan develops, just to be on the safe side!  The same goes for sheets! If any tanning products do transfer to sheets or clothing, be assured that our ingredients are water soluble and should wash out - no staining agents are in the products.
Learn to glow like a pro and achieve a flawless natural fake tan year round with our Three Warriors, all natural, organic Tasmanian made tanning products...

How to… exfoliate!
Think of exfoliating as the best wake up call of your life! Jump in the shower then using an exfoliating mitt or your bare hands, squeeze a small amount of our Three Warriors Tasmanian Sand Scrub ( a natural exfoliator perfect for priming your body for fake tan) onto wet skin, massaging in a circular motion. 

Scrubbing the whole body, make sure to pay extra attention to dry areas such as the joints (elbows, knees, wrists, ankles) to avoid a patchy fake tan or patchy spray tan look. 

Once scrubbed, rinse off with water and gently dry off with a towel, allowing your skin to soak up all those smooth skin, natural fake tan ready feels! 

How to… apply fake tan

First things first warriors, get to know your go-to tanning product of choice is! 

Before you apply fake tan you need to choose the right gradual tan or spray tan that will suit you and your lifestyle. 

Are you more of a gradual tan gal/guy, a slow build self-tan mousse user, a 'instant fix' spray tan solution kind of person or do you prefer a quick spritz with face tan mist?

Each tanning product will help you achieve a gradual faux glow in a different way. Read on for our 'how to' natural fake tan tips depending on the Three Warriors tanning product of choice. Or for an in depth guide check out our Three Warriors blog guide on 'How To Fake Tan' or for those at home using spray tan machine, check out our Three Warriors blog guide on 'How To Spray Tan At Home'. 

How to… apply face tan

Hello invigoration! A face mist that both hydrates and boasts a golden glow, our Three Warriors Face Tan Aqua Mist is the perfect way to freshen up while bringing a natural fake tan to the face - and it's as simple as a quick spritz!

Holding the face tan mist approximately 30cm away from face, spritz over a clean, cleansed, dry face. Then simply wait a few minutes for the face tan to soak into skin before applying makeup. Important to note warriors: unlike other natural fake tan products, spray tan solutions or gradual tan lotions, the face tan mist does not need to be rinsed off. Your face tan will naturally develop over three hours. Yes, that's right, walk into work as a ghost, come out ready to boast a Maldives-worthy glow for the weekend.

How to… apply gradual tan

Unlike other fake tans, our Three Warriors Gradual Tan is the tanning product of your dreams. Think a built in moisturiser with a golden glow bonus! 

To apply our gradual tan, apply evenly with a mitt or bare hands all over body for a natural and effortless fake tan look. 

Just remember to go easy on knees, elbows, hands and feet as they are the dry areas that can lead to a patchy fake tan (and no girl/guy got time for that!). Afterwards, wash hands with a pea sized amount of our Tasmanian Sand Scrub and voila! A beautiful, natural fake tan complete with a golden and hydrated glow. 

How to apply self-tan mousse

Just like a spray tan solution, minus the rogue spray gun — with our Three Warriors Self-Tan Mousseyou can expect a deep, dark and flawless natural fake tan sure to leave you luminous!

To apply the mousse, slip on an eco-friendly mitt, pump a generous amount of the self-tan mousse and apply in circular motions to your entire body, making sure every inch of skin is covered. 

Remember, the more self-tan mousse you pump and apply, the deeper your natural fake tan look will develop. For a light natural fake tan glow, wash off after 1.5 hours or for a dark gradual tan that develops overnight, sleep in it (ideally in dark pajamas and sheets) for serious depth. 

How to apply spray tan solution

Prefer to not wing it with a self application? We've got you warriors! 

Spritz your body instead (or get a fellow faux glow expert) using a spray tan machine and high quality spray tan solution such as our Three Warriors Spray Tan Solution for an all-over glow, minus a streaky fake tan. 

To get the best warrior glow and a streak-free natural fake tan, we recommend the following prep first (also applicable for all our natural fake tan!).

24 hours before…

Remove all body hair, exfoliate from top to toe (paying special attention to the dry skin areas such as knees, ankles, wrists and elbows) using our Tasmanian Sand Scrub natural exfoliator then take the time to moisturise your whole body.

 
These are two of our most popular products! They are both super easy to use and amazing! The Three Warriors Gradual Tan works to develop over time and be worn every day for a slow, steady natural tan progression, so with this natural fake tan (and our face tan), the sky is the limit! Keep applying daily for an ongoing glow.

If you are a little lazy or just too busy to do it daily, the Three Warriors Self-Tan Mousse needs only 1-2 applications (depending how dark you wish to go with your face tan and fake tan) and will last approximately seven days.