How to Get Fake Tan Off Your Hands: Tips, Tricks and How to Avoid It
Getting a beautiful golden tan all year round can be tricky to achieve. 
Not only can the sun damage your skin from its harmful UV rays, but poor-quality self-tanners can also be detrimental to your skin. Some self-tanners can contain colour additives that can turn your skin orange with ingredients that are far from natural. 
An even, natural-looking glow is harder to DIY than you think. If you've applied self-tanner and now you're wondering how to get fake tan off your hands, we've got some tips and tricks for you! 
Follow this guide to learn more about getting self-tanner off your hands, how to avoid it altogether, and how to nail a flawless summer glow. 
Use Lemon Juice
If you want to know how to get fake tan off your hands quickly, lemon juice is one of the oldest tricks in the book. Lemon juice works as a natural bleaching agent because of the citric acid.
To fade your tan using lemon juice, mix it with some warm water. Soak a small cloth inside the mixture and begin to scrub your hands, ensuring that you get into the creases of your palms. Self-tanner can be sneaky and get into the crevices of your hands so make sure that you are thorough. 
This should help break down the product and take your tan down a few shades. 
You can also try using lemon juice and sugar together. Here, the sugar acts as an exfoliant while the lemon juice works as a natural whitener.  
Try Toothpaste
Toothpaste is probably one of the last items that you'd like to rub over your hands like a moisturizer. But alas, desperate times call for desperate measures. 
If you've found yourself googling: how to get fake tan off my hands, you're likely to see toothpaste pop up. This is because whitening toothpaste has a bleaching quality. Just like it can remove stains from your teeth, it can help remove self-tanner from your skin. 
Use a small amount on a toothbrush and gently scrub the problem areas. The toothbrush also acts as an exfoliator, which can also help remove the tan. 
This method is great for smaller areas and the tiny folds on your fingers and knuckles. 
Get Out the Baking Soda
Baking soda has so many uses, we've lost track. One of the best parts about this nifty ingredient is that you likely already have it in your home. 
For this method, use two tablespoons of baking soda and just a few tablespoons of water. You want this concoction to look like a paste. Apply the mixture to the streaky, or overly tanned areas of your hands. 
Let the mixture sit for 10 to 15 minutes before washing it off. You can also gently scrub the area during this time. 
Apply White Vinegar
Vinegar is another magical ingredient that is always handy and has multiple uses. 
Because of its acidity, white vinegar can be super helpful in removing the added layers of fake tan on your hands.
Apply some vinegar into a cotton pad, and then dab the pad onto your hands. Let the vinegar sit and absorb into your skin for a few minutes. You might be smelling like a vinaigrette salad at this point, but it's going to be worth it in the end! 
Rinse off with warm water, and you should see a lighter pigment on your hands. 
Exfoliate Your Skin 
Exfoliating your skin is very effective if you want to know how to get a fake tan off your hands and feet.
Exfoliation involves scrubbing off dead skin cells on the top layer of your skin. There are up to 30 layers of dead skin cells on the upper layer of your skin. This is good news if you've got overly tanned skin - you can afford to exfoliate some of the top layers away!

You can use a chemical exfoliate or even an at-home ingredient. Some mitts act as skin exfoliators that can help scrub away the unwanted tan. 
If you're using a scrub, exfoliate the area for up to five minutes, getting between the fingers and into the creases of the palms. This should help fade your tan significantly.  
A great quality scrub can also be used before you tan to ensure that your self-tanner looks even and flawless. 
How to Avoid Overly Tanned Hands 
You can also prevent getting self-tanner on your hands, and avoid the grunt work altogether. Here are some alternative ways to apply your self-tanner and avoid overly tanned hands:
Use a Tanning Glove or Mitt
Using a tanning mitt is one of the easiest ways to apply a self-tanner and avoid getting the product on your hands. This is a great way to evenly apply self-tanning mousses and creams.
Use a Quality Product  
Using a quality product will give you quality results. Your self-tanner should be organic and made with quality ingredients for your skin.
You want all-natural ingredients that help nourish and care for your skin. The Three Warriors Self-Tan Mousse is a wonderful way to get started on your self-tan. 
Moisturise Before Self-Tanning
Moisturizing your skin can help you avoid letting the tanning product absorb into your skin. It acts as a protective layer between your skin and the product and makes it easy to rinse off your skin afterwards.
How to Get a Natural Looking Tan 
If you want to get a natural-looking glow, you must invest in a good product. The right self-tanner will be easy to apply and look beautiful on your skin. 
Additionally, you want to avoid using too much product. Because many people use their hands to apply the self-tanner, a lot of it will end up on your hands. Invest in a tanning mitt and don't overdo it. 
Gradual tanner is just that - gradual. When you apply the product, be patient and wait for the results. After a layer or two, then decide if you want to apply more. 
This amazing Three Warriors Dream Team tanning package for the ultimate golden glow. 
How to Get Fake Tan Off Your Hands
A self-tanner is a great alternative to exposing your skin to the sun. However, if not applied correctly, you could be doing a lot of work to reverse your results. If you're wanting to find out how to get fake tan off your hands, remember to try lemon juice, toothpaste, vinegar, and exfoliation. 
The right products and tools will look beautiful and give you beautifully bronzed skin!
For a
full range of tanning products
, visit our website and order a tanning package today.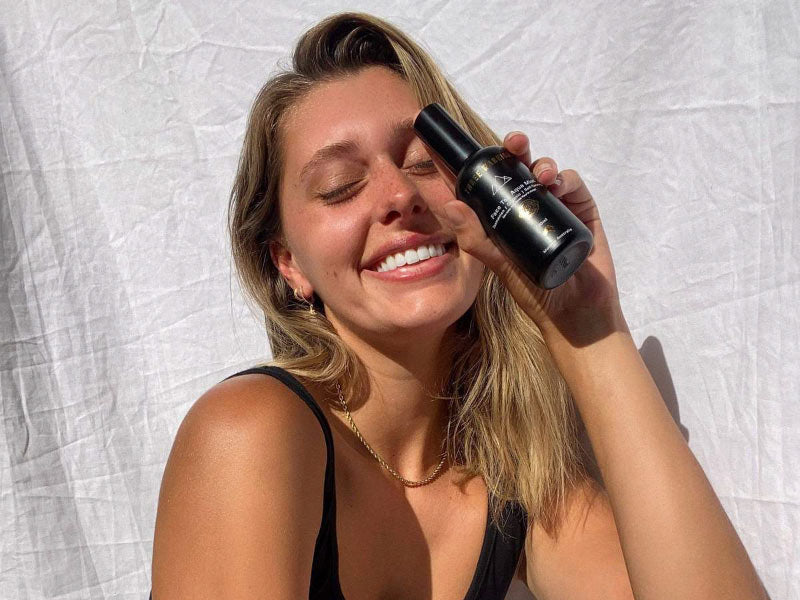 face
Not all of us are born with the majestic olive glow of Jessica Alba or Chrissy Teigan. Luckily, there are now incredible organic tanning products that can help every woman achieve a radiant complex...
Read more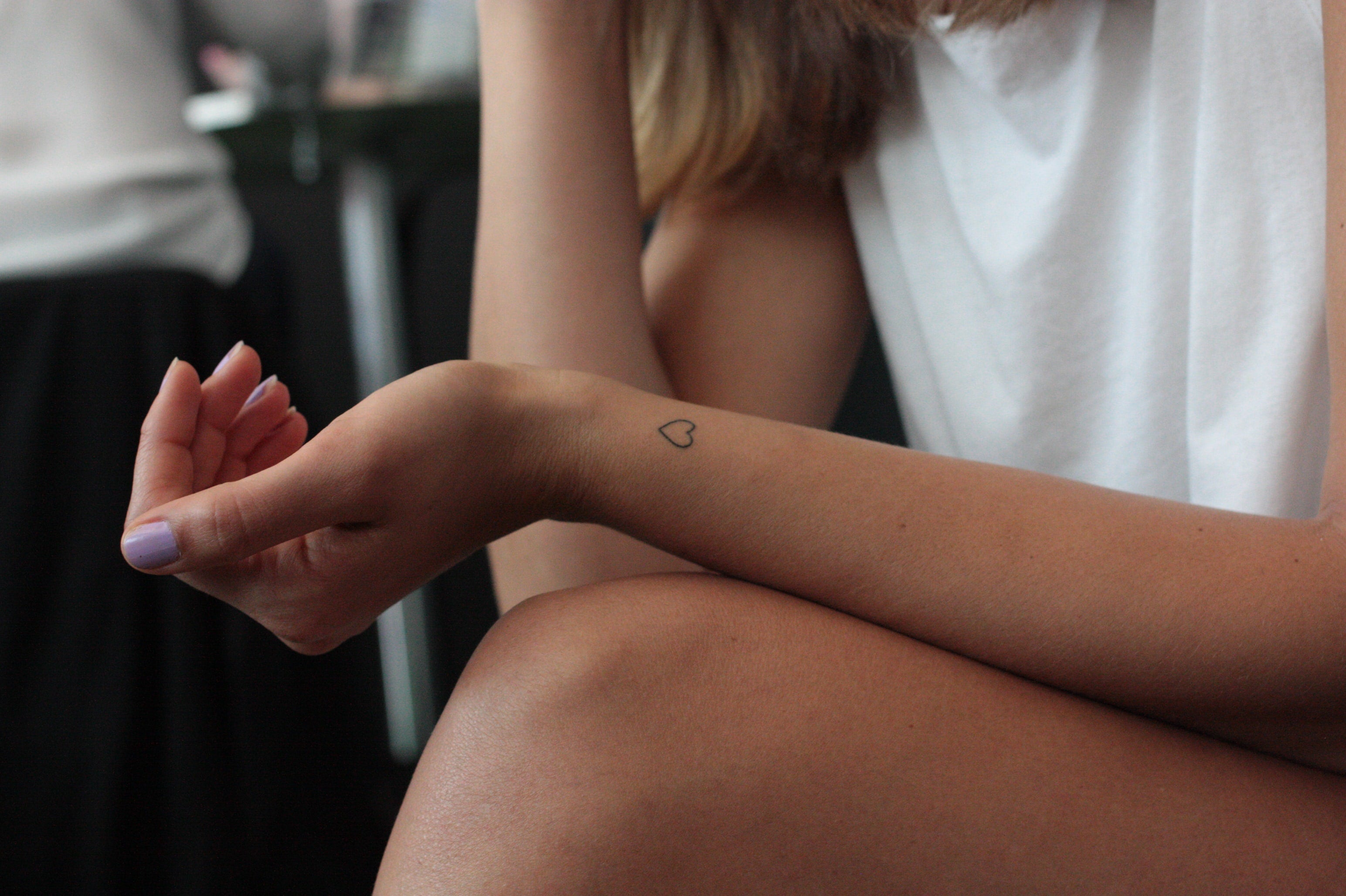 Can You Tan After Getting a Tattoo?
If you've recently been inked, chances are you're tempted to go show it off. You might even be wondering: can you tan after getting a tattoo? Exposing your newly tattooed skin to sunlight might cau...
Read more