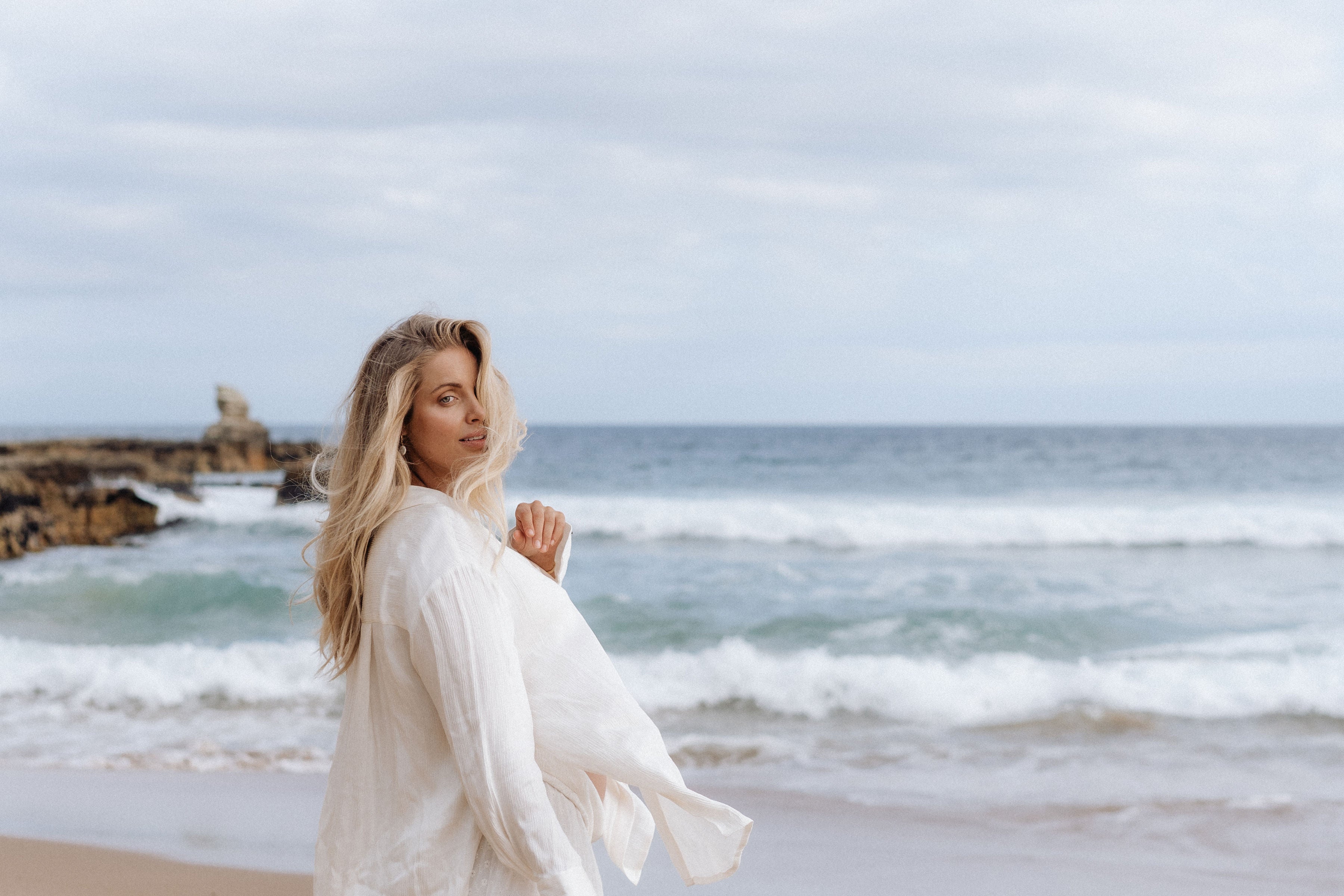 5 Mums Of All Ages Share Their Self Care Secrets This Mothers Day
Hear the words skincare - or self care - and motherhood is usually not the next word that comes to mind.
Despite how joyous motherhood can be, for most women, finding spare time outside sleep, work, house chores and juggling children can be a challenge, let alone cultivating a strong self care or skincare regime
Yet with the dawn of a new era, one where women are able to juggle it all, working and mothering, with it has come an exciting rebirth too, where mum's are now reclaiming their need for balance, self love and nurturance… including a kick ass skincare regime and glow!
With so many inspiring mums within our own community, we spoke to a few to find out just what secrets they swear by to feel good and manage their own care. From luxury life hacks through to skincare rituals that can be done in seconds and simple scheduling tips they spill all their secrets with us below..
1. Sonia Kruger: Tan Ambassador And TV Host (Mum to Maggie)
"I love a daily spritz of Three Warriors Face Tan Aqua Mist - it's fast, effective and full of natural ingredients like rose oil, aloe vera and Tasmanian Olive Oil that are all great for hydration and for a Summer glow."
"I also love the Three Warriors Exfoliating Glove (paired with Tasmanian Sand Scrub) as it's a super-fast and convenient way to remove any leftover tan in the shower before a fresh application. It always leaves my skin feeling silky smooth and is great for circulation"
2.Hannah Vasicek: Founder of Francesca Collections (Mum To Vienna And Elijah)
"Self care for me as a mum is acknowledging my energy and that I must protect it and recharge in order to be the best mum I can be."
"Often this looks like booking in for a massage, a facial, reading a book on my own or one of my favourite quick pick-me-ups lately is an infrared sauna session (great for a detox and post sweat glow!)."
3. Kyleigh Halliday: (Mum to Founder Corbin, Gemma and Jye )
"I have found structure helps so much with having three children and running a business. The only way I keep on top of everything and flow throughout my day is because everyone knows what is expected and we can get into a rhythm."
"I also find that making time for me is vital. This often looks like doing a workout or going for a relaxing walk along the beach after a stressful day to wind down."
4. Keira Rumble: Founder Of Krumbled Foods, Habitual Beauty And Mini + Me (Mum to Hunter and Soon-To-Be Baby Girl)
"Self care for me looks like taking some time to myself. I love going through affirmations in the morning (even if it's just a few simple sentences to align. myself for the day) and going out on a walk after a big day, just to clear my head (putting some good tunes on in the background always helps me wind down)."
"Making a beautiful meal for my family is also a huge thing. I love putting together a nourishing meal that I know is as good as it tastes."
5. Liz
Fisher: Three Warriors Dispatch Team Member, Nursing Student (Mum to Archi and Scarlett)
"I love starting my tanning routine a few days ahead so I can look good for the weekend. I love a Thursday night scrub then I can go in Friday with my tan, ready for the weekend. I find it's the perfect way to help me wind down and leave me looking and feeling my best."
"In terms of products, the Three Warriors Exfoliating Glove is my top pick as a way to freshen up my skin, then I use the Three Warriors Self Tan Mousse for a rich colour that lasts all weekend."
"As a mum I also find being so organised with my time helps me feel calm. I don't let myself sit down until I know my schedule for the next day and have made up outfits for the kids and done their lunchboxes. Once I know everyone is set up for a wonderful day, I feel so much better."
For more on skin care secrets from our tan ambassadors see tips for healthy ageing from Sonia Kruger here or for pregnancy-safe Keira shares her tips here.
Alternatively to get a fast glow in seconds shop the Three Warriors organic tan collection online here.