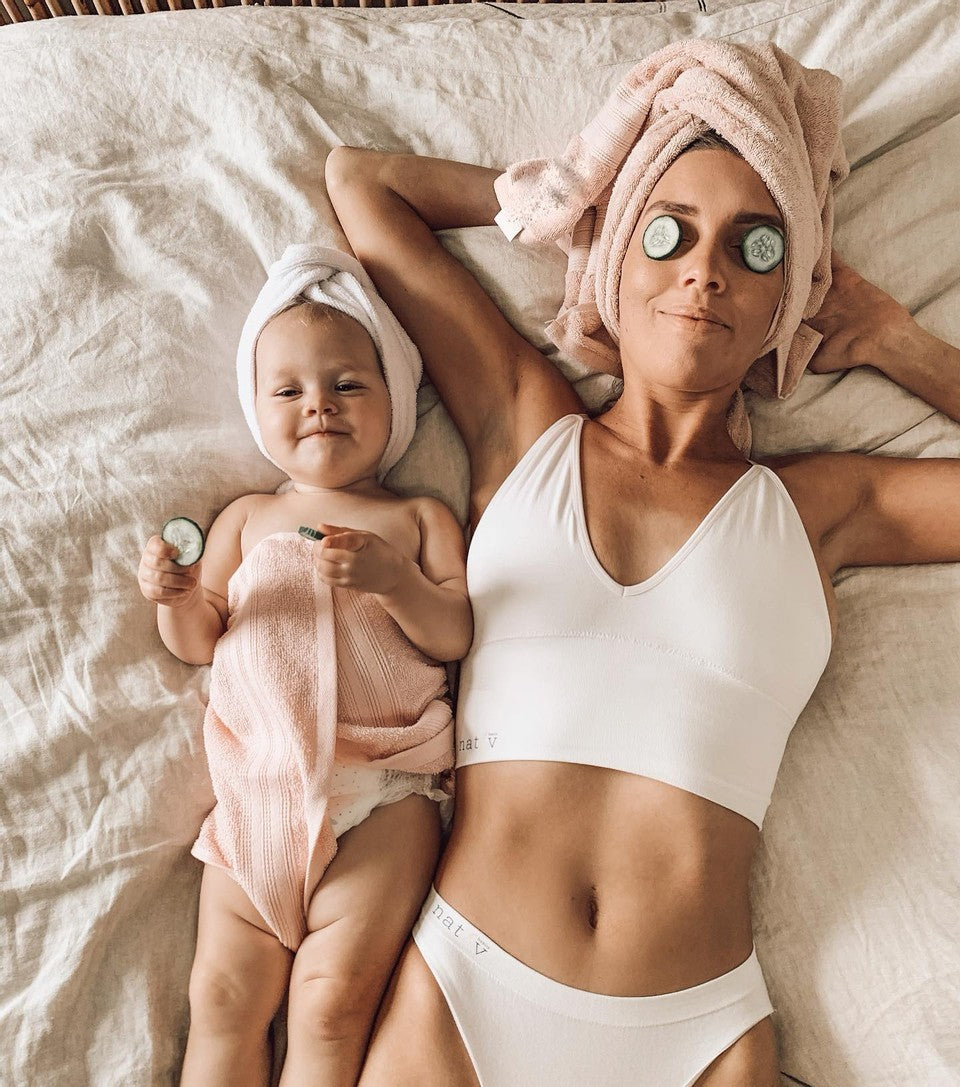 The Three Warriors Guide To... Spray Tanning While Pregnant
Winter on its way and as a sun kissed glow is out of the question, a spray tan is the next best thing for treating yourself to a much needed boost, especially if you're an expectant mamma.
Between morning sickness and fatigue, it can be hard to 'feel' healthy, but by bringing a little colour back to your face and bod, it can make you 'look' healthy and revive the soul, helping you 'fake it til you make it' and get that enviable 'pregnancy glow.'
But, with some spray tans toxin heavy, spray tanning while pregnant can often be confusing - which is why it's so important to understand what chemicals go into the products and learn what is safe and what's not, especially as an expectant mamma.
At Three Warriors we want everyone - including expectant mums - to have the opportunity to glow and gain the inner confidence a tan provides, which is why we consciously have created products that are made with natural ingredients and contain none of the baddies.
When it comes to spray tanning while pregnant though, there are a few key factors mammas' should be mindful of. To help give you the best care, advice and support, we've created a list of considerations and tips to keep in mind whilst applying natural fake tan, for those that wish to spray tan while pregnant.
what to do before your spray tan:
Consult your health care professional first:
Always talk with your obstetrician or doctor first to get the best quality care and support for you and your baby. Every pregnancy journey is different, whether the products are certified organic or not.

Look at the labels:

Whether you're getting a spray tan from a friend, doing it yourself at home or booking into a beauty salon, look at the tan labels and key ingredients to ensure the spray tan you choose is safe for both you and bub. The key labels we recommend looking out for include:

Cruelty free
Paraben free
Made of natural or plant derived ingredients
Certified Organic (Three Warriors is Certified by the Organic Food Chain - OFC)
Non-toxic or Toxin-free (Three Warriors is certified by the Toxic Free Safe Cosmetics Australia).
Take a patch test first:
Pregnant or not, doing a patch test 24 hours before a full body tan is the best way to pick up any natural signals or symptoms from your skin and ensure it responds okay to the product. If spray tanning at a salon, request a patch test first, or if at home - place a small amount on an inconspicuous area (such as inner crease of elbow or behind the ear) and leave it for 24 hours. If there is no reaction or skin irritation then this is a good sign the spray tan will be okay for your body (and baby).  
what to do during the spray tan:
Avoid inhaling the tan
As an expectant mum, it's important when getting a spray tan to avoid inhaling. While DHA (or dihydroxyacetone) - the key chemical that helps give tan it's colour - is considered safe (as it doesn't tend to deeply penetrate the skin) it can be strong when ingested into lungs.

With this in mind, using a face mask or covering the nose and mouth while having the spray tan is the safest way to avoid inhalation. If the spray tan is being applied by a friend, you could also ask to apply the tan in a more open, airy space (that's less confined), to further avoid inhalation.

Note: if you have asthma or are concerned about inhalation, you can always opt for a gradual tan or self tan mousse instead.

what to do after the spray tan:
Be gentle when removing
Exfoliating is a great way to remove tan however when it comes to the tummy and surrounding area, it's so important to be gentle when scrubbing. To be extra kind and loving to your body, we recommend taking a warm bath and lightly removing with our

sand scrub

or face washer in soft, circular motions.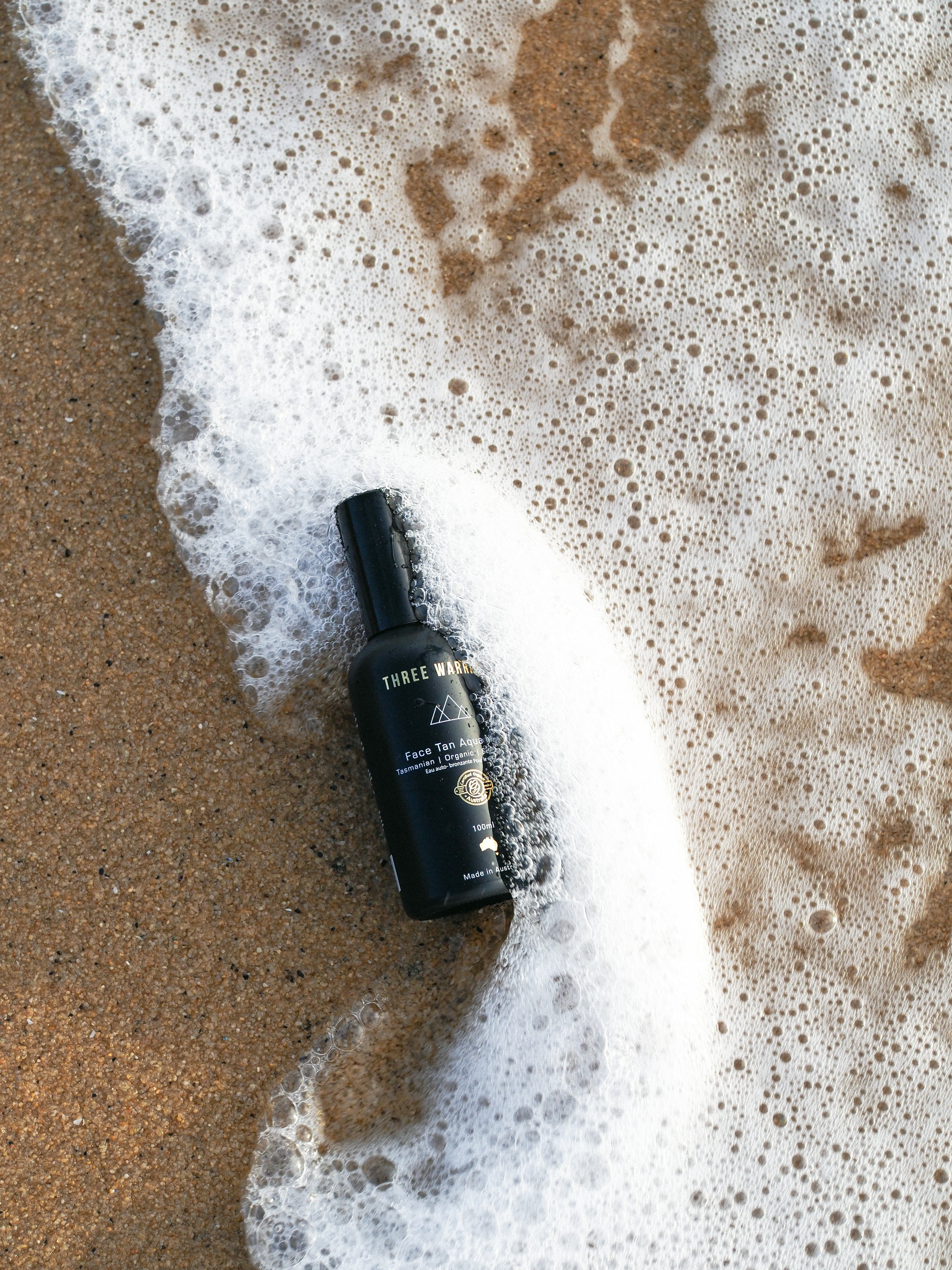 There are lots of hidden nasties in tanning products and it's easy to forget that what we put on our bodies isn't just skin deep. Sure, our tan is 'on point' but how about our health? Toxins are li...
Read more