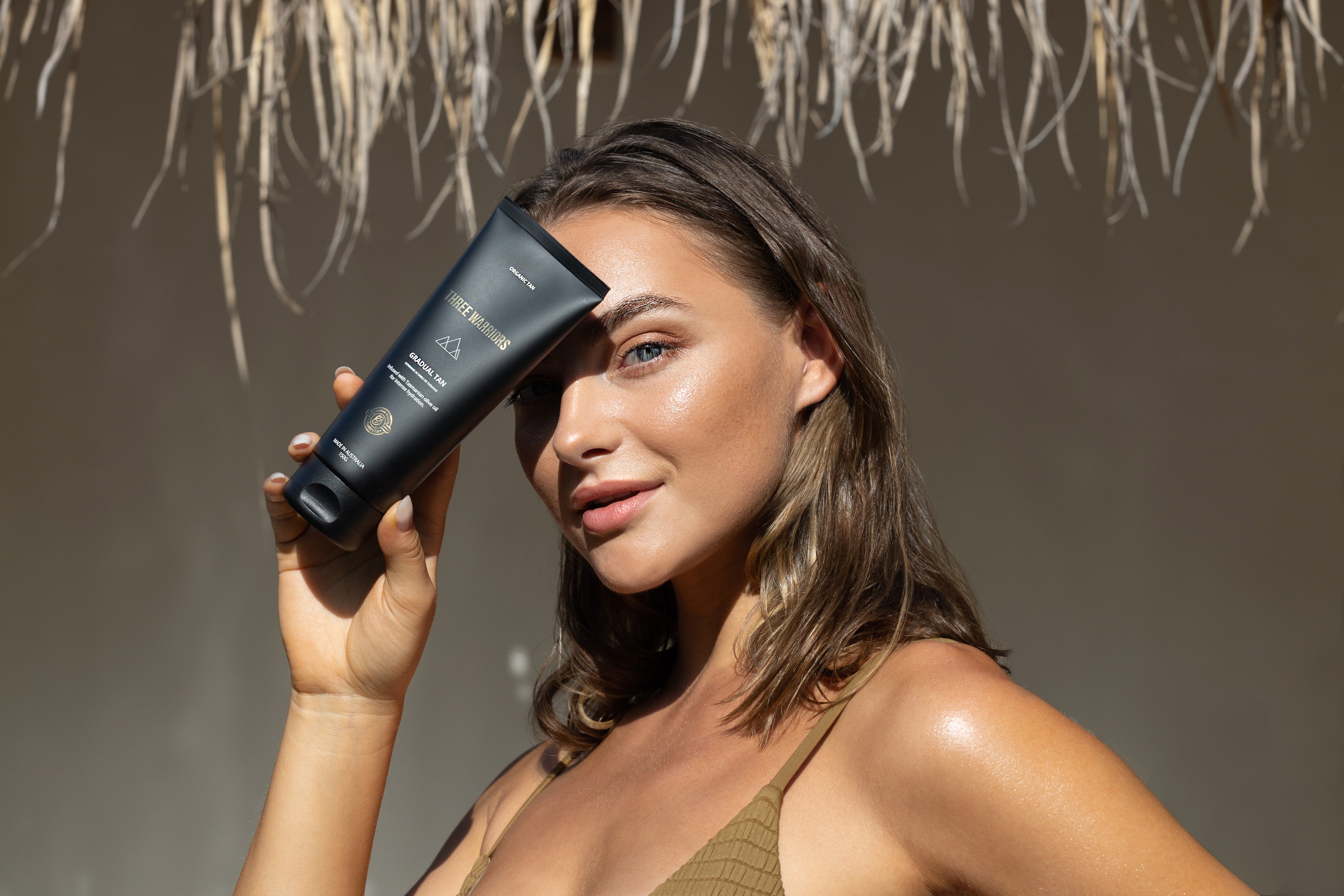 5 Water Based Products Your Skin Will Drink In
Think water and we often tend to think of a hydration source found in natural springs or drinks, not so much as an active ingredient in our skincare. 
But it's time we do, as water based products are officially on the rise…and for very good reason.
Most of us know that the human body is made up of 60 per cent water, but did you know that water is essential not just for hydration but for: skin vitality, regulating body temperature, supporting cellular function and clearing and removing waste?
This is important to understand, as day-to-day we all experience a form of environmental water loss known as transepidermal water loss, where the water in our body passively evaporates through skin and into air. 
While this loss is normal it means we need to take our H20 levels seriously, which is where water based skincare comes in.
Beyond drinking two litres of water a day, by choosing products that regularly support skin in staying hydrated you will not only stay radiant but support any loss encountered throughout the day.
This is of particular importance to those with a disrupted skin barrier (ie psoriasis and atopic dermatitis) as studies show these conditions naturally lead to higher levels of water loss.
So to keep skin satiated and feel hydrated on the surface and beyond the superficial dermis we've curated a list of our own water based skincare and tanning products that you can use daily to stay aglow.
With dry skin naturally increasing over the Winter season too, now is the time to get familiar with water-based skincare to keep skin satiated and dewy all season long.
1. Face Tan Water
Consider face tan water your skin saviour this Winter: it's easy to use, acts like a daily drink for your skin and is made of the highest quality spring water.
With one spritz over the face in the AM or PM, a high quality face tan water requires a lot less than drinking 2L of water but is still packed with all the same essential electrolytes and minerals of high quality H20.
Speaking to our Three Warriors Aqua Tan Face Mist directly, the water in our face tan is sourced direct from the Hartz Mountains in the pristine island state of Tasmania and also contains hydrating plant-based ingredients including rose oil, aloe vera and Tasmanian olive oil to further hydrate and soothe skin.
Buy the face tan water here.
2. Sand Scrub
Think exfoliating scrub and you're more likely to think of needing water to wash it off rather than as an active ingredient found within it…
But our sand scrub, much like all our products prefers to source ingredients direct from mother nature, so our exfoliator is no exception, with Tasmanian Spring Water as an essential part of our formula. 
Rather than scrub and rinse with water, why not scrub with in-built water and then rinse off with water?
Akin to our face water, our Three Warriors Tasmanian Sand Scrub uses the highest quality natural Spring water and also infuses key ingredients aloe vera juice and coconut oil to lock in moisture and nourish skin.
For best results we highly recommend pairing with our Three Warriors Exfoliating Glove to smooth and clear skin effectively and ensure a clear tanning base.
Buy the sand scrub here.
3. Body Tan Water
Like a second shower for your skin, except it's a mist rather than hard liquid and you don't need to rinse away the water after as our body tan water is designed to absorb into skin for maximum hydration.
Suitable for all skin types, our body tan water is super gentle and contains the same properties as our face tan water plus more.
With Tasmanian Spring Water as the base, the Three Warriors Body Tan Aqua Mist also contains hyaluronic acid and Tasmanian marine collagen to plump skin, along with rose oil, aloe vera and Tasmanian olive oil to nourish and soften, ticking all the hydration boxes and then some!
It's also lightweight and buildable, so if you're new to tanning and a little nervous, our body tan water is the simplest solution as it's a spritz (so it won't streak) and allows you to build the colour you desire over time.
Buy the body tan water here.
4. Self Tan Mousse
More of an avid tanner who likes to live on the dark side? We've got you.
Despite self-tanners often getting a wrap for being filled with toxic chemicals that clog skin, our self-tan mousse is far from the stereotype, with a tonne of inbuilt ingredients that compliment and hydrate skin.
Similar to our mists, our Three Warriors Self-Tan Mousse also contains all the good stuff: Tasmanian spring water, jojoba esters, aloe vera (to lock in moisture), coconut oil (to nourish) and chamomile extract to soothe and destress skin.
Different from most tans, it also has a natural lime oil and vanilla extract scent so it not only is good for skin but smells delicious to apply as well.
With our brand ambassador Sonia Kruger swearing by it, our self tan is the sunkissed drink your skin will want to slurp straight up.
Buy the self-tan mousse here.
5. Gradual Tan
Prefer to live life in the slow lane, think less and keep it simple when it comes to your skincare routine?
Then our water-based gradual tan is the best way to go - you can smooth it in just like a daily moisturiser, enjoy the same hydrating benefits and then in time build a sustainable glow with minimal effort.
While most gradual tans are laden with toxic chemicals that often irritate skin rather than soften and hydrate, our Three Warriors Gradual Tan takes the opposite approach using ingredients that compliment
the dermis.
In our gradual tan we infuse: Tasmanian Spring water to hydrate,  aloe vera and chamomile to soothe and avocado oil to deliver all your daily essential vitamins A, D and E to skin.
Buy the gradual tan here.
With water an essential ingredient in all our self tan and skincare products you can be assured that every spritz, mist, pump or spray will deliver maximum hydration and a bonus glow! 
Learn more about the spring water in our products by checking out our what is tanning water or the benefits of body tan water on our blog or head over to our site and shop the collection here.