5 Tips For Decoding Clean Beauty Labels
What you need to know to decipher the good from the bad and how to become 'savvy' when it comes to becoming a conscious consumer
Clean beauty is without a doubt the latest dejour being whispered across influencers lips. But beyond the humble brag and hashtags, it's started to gather momentum, manifesting its way into mainstream aisles and creating a cultural shift and impact on the way we now see and purchase products. 
But first, let's take a step back…

What is clean beauty? 
According to 'Queen of clean' Gwyneth Paltrow, as defined on her site GOOP: "clean beauty products are those made without ingredients shown or suspected to harm human health."
Or to keep it simple... it's a new spin on 'natural,' 'organic,' 'toxin-free' but wrapped up in the one term.
With this in mind, clean beauty products are now becoming easy to spot - and thanks to their rising status, you no longer have to scan the shelves at Sephora or break the bank to give your body a toxin-free experience. 

However just because it's popular and promoting positive wellness messages, doesn't mean all products are ACTUALLY good for you. It takes a certain finesse to educate the untrained eye to pick up on exactly what the ingredients and labels actually mean.

So what constitutes a safe, toxin-free, 'clean beauty' product?

As an organic tan brand that constitutes 'clean' as a key pillar, we at Three Warriors are here to help you decode what's clean and green versus what should 'never to be seen.' 
Because, as Elle puts it: "clean beauty comes with a vague but alluring halo of wellness… and who wouldn't want products that are 'chemical-free, 'non-toxic' and contain 'no nasties?"

However, it's that vague halo that's causing quite the stir, leading to false perceptions, unconscious purchases and a whole 'Misinformation Movement.'

We're all about education over hype, so read on for our five top tips for decoding clean beauty labels.

5 Tips For Decoding Clean Beauty Labels
1. QR code it
As 'generation busy,' we haven't got time for long perusals down the aisles.Skip the label squinting and scan the labels directly using a 'clean beauty' inspired app. We're all about: '
' - it has over 850,000 products on its hit list and gives you a rating, breakdown of ingredients, certifications and potential health impacts.
2. Get to know your non-negotiables
The chemicals to steer clear of at all costs, according to Vogue are:
Artificial colours (they create sensitive skin). 

Mineral oils like petroleum, petrolatum, paraffinum liquidum (

lead to clogged pores

). 

Silicones like 'dimethicone' (

that congest skin

).

Sodium lauryl sulphate or  SLS (

dries out skin

).

Phthalates such as DBP, DEHP, DEP, BPA (

all lead to a list of health risks

).

Parabens (methyl-, ethyl-, butyl-, propyl-) (

have been tied to breast cancer and reproductive problems

).
3. Take a page from Gwyneth
Carcinogens (cancer-causing chemicals) are a biggie when it comes to deciphering clean versus not-so-clean

toxins

. Worryingly, carcinogenic chemicals are rampant across nearly all beauty products, with little to no regulation.





According to

GOOP

, "Carcinogens such as formaldehyde are often used in makeup, hair, body, fragrance and skin-care products and often not listed (sometimes labelled under 'fragrance')."



When in doubt, keep it simple and source a plant-derived scent or a non-scented option.

4. Know your natural vs organic
Navigating straight to a 'natural tan' may sound intuitive but make sure you understand what it means before rushing to add it to your skincare routine
'Natural' - describes a product containing nature-derived ingredients and as such often will contain less synthetic chemicals, however, it's not always a full-proof  'clean product.'
'Organic' - means the plant-based ingredients are grown, harvested and manufactured without chemicals (herbicides, pesticides, fungicides) and that they have a tick of approval by Certified Organic Australia - so you can be assured it's toxin-free.
5. Learn to read between the lies…
Any product that says 'fragrance' is often masking that the product has parabens. Parabens are scientifically proven to be endocrine disruptors as they mimic the hormone oestrogen and disrupt hormones that regulate everything from metabolism, mood and reproduction.
Steer clear of products such as sunscreens, moisturisers, deodorant, perfume, shampoo that contain keywords 'parabens' or 'fragrance.'


Ps. For those looking to play it safe… you can be assured Three Warriors tick all the boxes.

Our tanning range is natural (plant-derived), organic, vegan, vegetarian, cruelty-free, ethical, and is 100 per cent forefronting the clean beauty and kind beauty movement.

To shop our organic tan, click here.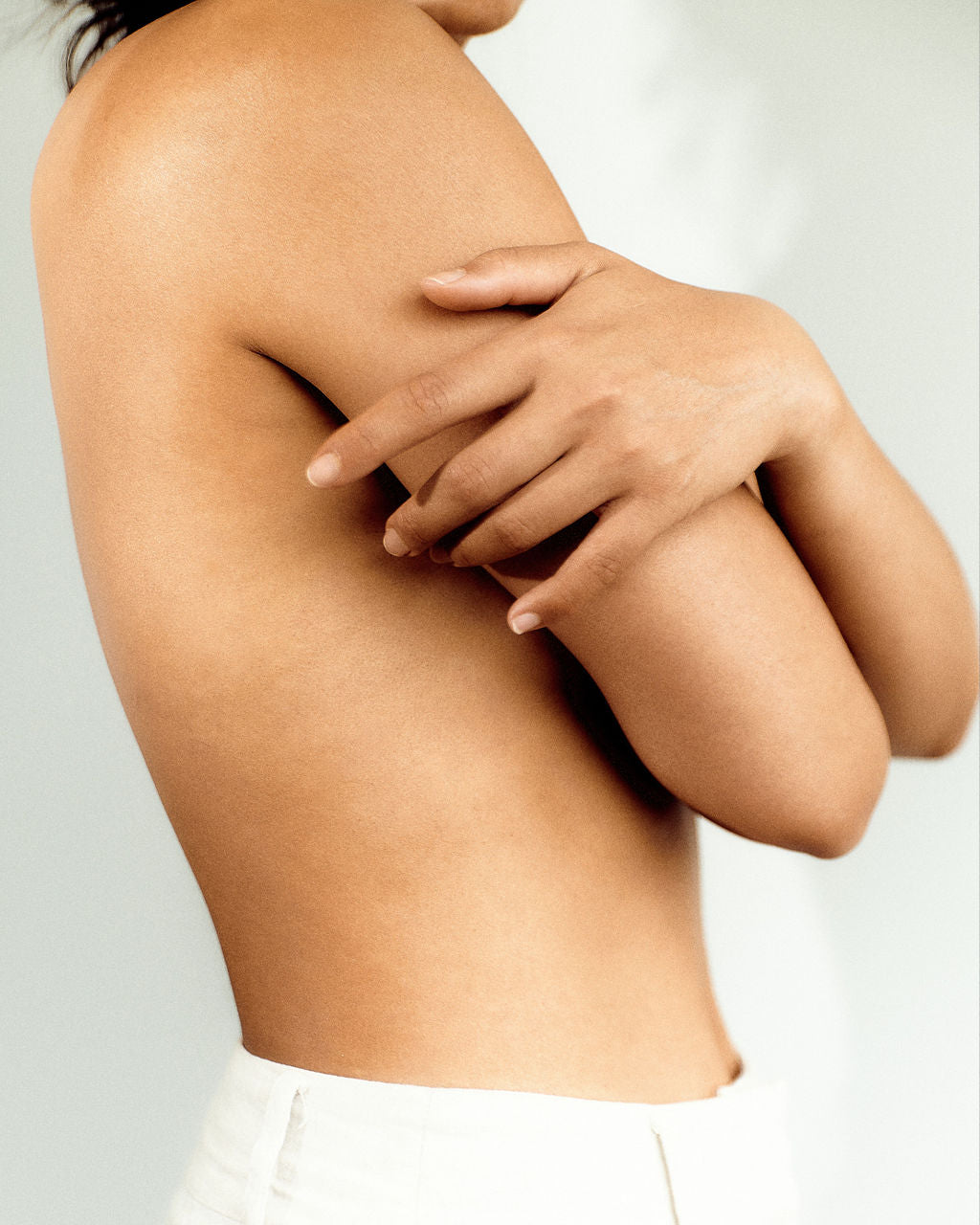 Three Warriors Is Now Certified Vegan
Breaking news warriors, we are so excited to announce that we are now officially a certified vegan organic tan brand.Yes, that's right, Three Warriors is now Certified Vegan, Certified Organic, Cer...
Read more