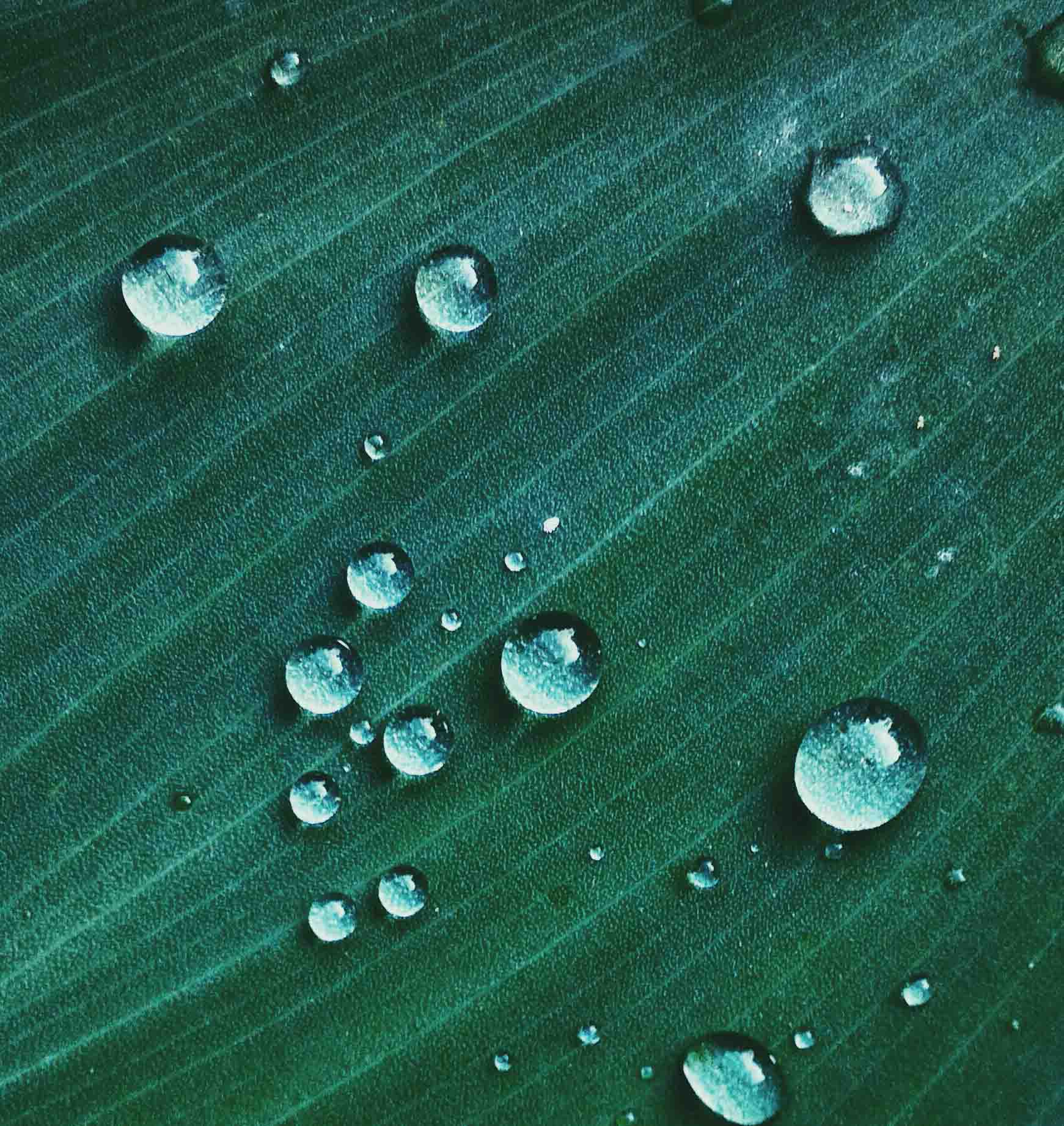 What Are the Benefits Of Spring Water For The Skin?
Spring water, an active ingredient in our face tan formula, we give you the lowdown on why pure Tasmanian spring water is an active ingredient in our face tan.
Spring water is a mineral that's having a moment in the clean beauty and skincare scene.
Like other natural minerals sourced from mother nature, spring water or often referred to as 'thermal water' contains an abundance of healing properties and vitamins like magnesium, potassium, calcium.

Alongside its nutrient rich health benefits, water derived straight from thermal springs is also more alkaline than tap water and is considered to be perfectly neutral pH wise.

To put it simply - spring water is the most hydrating, alkalising, beneficial ingredient our skin could have.
With skin the largest organ in the body, pure spring water is one of the most potent and effective nature sourced derivatives we can use to feed skin and keep it supple, clear and radiant.
As a key natural ingredient used in our fake tan, the benefits of spring water for skin benefits are endless. It hydrates, reduces fine lines and signs of ageing and keeps skin elasticised and youthful.
Within the Three Warriors range we've sourced the most pure Tasmanian spring water direct from the Hartz mountains in South West Tasmania to infuse as the active ingredient in our Face Tan Aqua Mist.

With the known benefits of spring water for skin we think it speaks for itself with one application (one spritz and hello dewy glow!) - don't just take our word for it. Here are a few science backed spring water benefits for skin that we love.
Read on to discover answers to the most common questions asked - 'what does thermal spring water do for skin?' along with 'what makes up our Three Warriors Face Tan Aqua Mist fake tan water?'
3 Spring Water Benefits For Skin
Calms and soothes skin 
A main benefit for using natural ingredients in fake tan, in this case spring water, is that by eliminating chemicals and toxins ingested by skin and feeding it with quenching spring water instead, it works to soothe, support and nourish skin rather than aggravate it.

A study from France found that one of the benefits of thermal water for skin is that it has an anti-inflammatory effect with key mineral Aquaphilus dolomiae found in spring water containing immunosuppressive properties that reduce stress to the surface layer of skin.
Supports the skin's microbiome 
In the same way our gut microbiome needs diversity in bacteria, with our skin the largest organ in the body it too needs a healthy balance of probiotic and prebiotic properties. A study looking into thermal spring water has shown, when applied to skin, it can help enhance the diversity of the skin microbiota.
Nourishes and hydrates skin
Water has healing powers like no other mineral, but when it comes to wondering, 'is spring water good for your skin?,' yes the capacity to hydrate and promote soft supple skin is much more than tap water.

Studies show that when spring water is applied topically via a skin care product (like Three Warriors Face Tan Aqua Mist) has a proven ability to up your supple skin game, hydrating and refreshing skin so that it feels dewy and happy… and who doesn't want happy skin?!

The Origin Story Behind Our Tasmanian Spring Water
Sourced direct from the wild South West of Tasmania in the remote Hartz Mountains, when it comes to purity and quality, our journey to find only the highest grade natural ingredients knows no bounds.
We work alongside Hartz to extract the purest spring water Tasmania has to offer. The home grown Tasmanian spring water company has been a leading source of fresh thermal water for 40 years.
Three Warriors has a conscious approach to ethical and environmental business practices  and only aligns with producers and direct sources that support eco-friendly ethos.

We are proud to say that the Tasmanian spring water used in our Three Warriors Face Tan Aqua Mist is extracted via similar environmentally sensitive production methods.

Hartz as a company participates in rain water collection, water recycling and solar power use and are one of the first companies in Tasmania to use a Bio-Bottle for direct mineral water sales - with each bottle using significantly less plastic and 100% recyclable and biodegradable.
About Three Warriors Aqua Face Tan Mist
With powerful active ingredients such as Tasmanian spring water our face tan mist is like no other.

For those who have debated whether it's worth investing in fake tan with natural ingredients or chemical, the health benefits of spring water for skin speak for themselves.
Here are a few other reasons our local fake tan water is more luxe than any other in the aisles.
Made with

Tasmanian spring water, our fake tan water has a rich mineral and electrolyte profile.

It contains

natural ingredients fake tan often doesn't,  think

rose oil, aloe vera and Tasmanian olive oil that all nourish and hydrate skin.

The natural antioxidants and minerals from the ingredients help prevent signs of photo-aging and sun damage. 

Note: while it is a fake tan water that features Tasmanian spring water within the formula, like any tanning product, it is not a foolproof water resistant fake tan until it's had usual absorption time.

We recommend a spritz after cleansing (and before makeup or instead of) and allowing 3 hours for fake tan water to build before rinsing off the surface layer later that day or night.