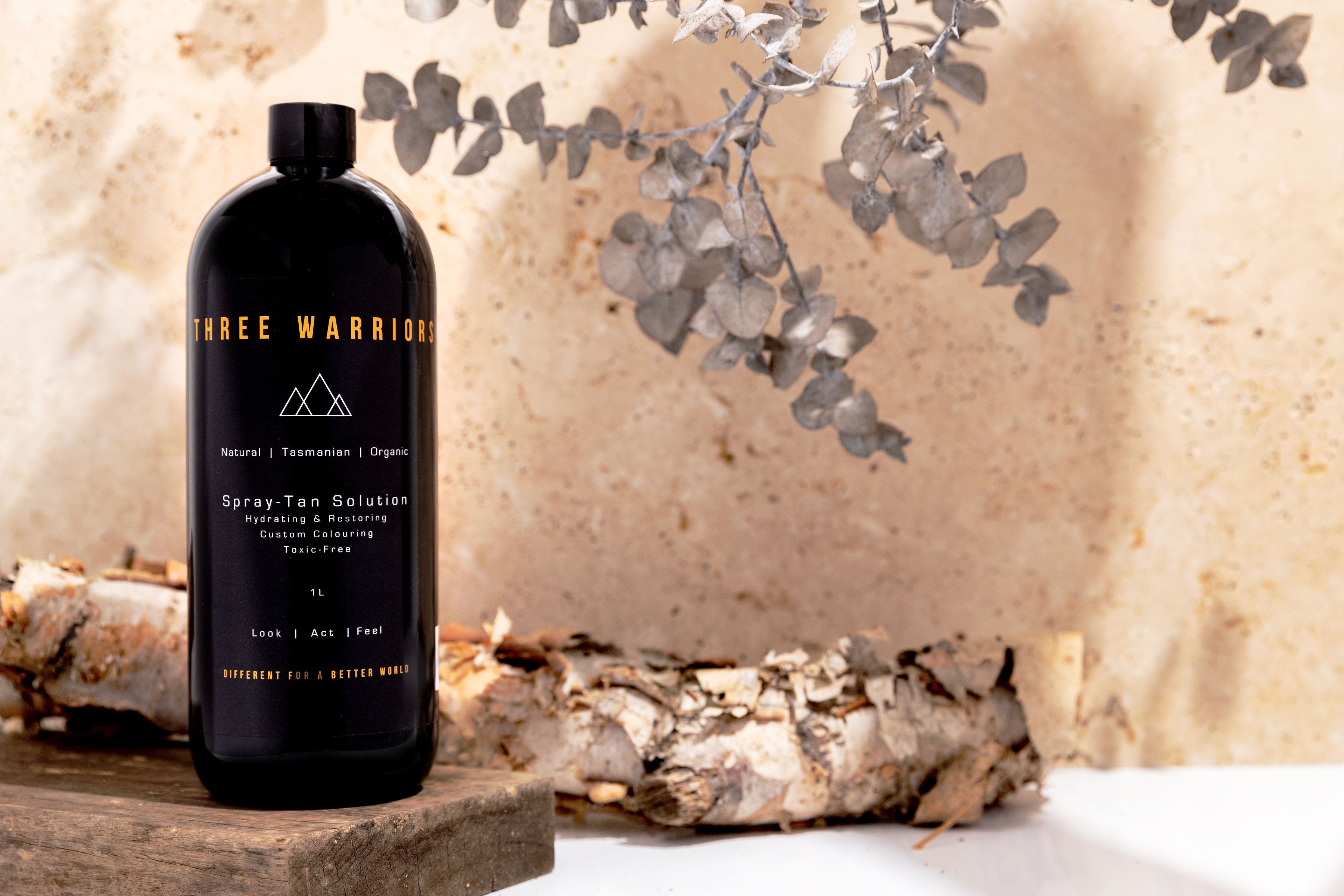 Three Warriors' Guide On...How To Spray Tan At Home
Want to glow like a goddess (rather than a ghost) from the moment you step out of the house? We've got you girl!

A Summer glow doesn't have to require sun or a seasonal change, it's as easy as mastering the art of the at-home spray tan.


With just one full body spritz, you can get the tan of someone who's just stepped off the plane from Santorini without spending a fortune on airfares or having to leave the house!
While it may sound too good to be true, as connoisseurs of the spray tan world, at Three Warriors we know what works, have mastered the formula to be less 'fake' tan and more 'real tan' (think organic, au naturale vibes!) and want to give our babes the autonomy they need to feel their most radiant selves by nailing the at-home spray tan.

With this in mind — and the fact there is over 1.6 million searches for #spraytan on Instagram— it's safe to say learning how to spray tan is something people want to learn more about and we're here to help! Have your spray tan machine at the ready and get set to glow with our top tips for nailing the art of the at home spray tan. 
the three warriors' guide to spray tanning at home
Think streak-free, sexy and flawless with just one spritz! But first, let's talk the basics…


selecting the right spray tan machine


Whether you've come from a beauty background or are a babe who likes to look your best all year round, when it comes to sourcing a spray tan machine it can be overwhelming. With so many brands and types to choose from, it can be enough to scare you off before you've had a chance to enjoy the beauty of spray tanning at home.

To make it simple, here are the key considerations to keep in mind when shopping for your spray tan machine.


supplier: When purchasing a spray tan machine, ensure the brand has credible reviews and can be customisable to fit the liquid of more than one tan brand (i.e. don't be fixed on a brand only to find out you don't like their tan and can't change it without changing the whole machine).

See Airbrushguru for a useful list of reviewed spray tan machines for 2019 or try Amazon.


features: When choosing your spray tan machine look at the description closely and look out for labels that say 'lightweight' and 'mobile' — this will allow you to carry it around the house easily. 'Low or zero overspray' is also important as this promotes low waste while allowing a fine surface spray and deciding between a 'spray gun' or 'airbrush tanning gun' is also critical. Each type offers a different effect and speed (spray guns provide quicker results and offer a large surface spray, while airbrush takes a little longer time but has an amazing effect.


price: Spray tan machines can be accessible for all budgets—it's really up to you and what you need or want from the experience. For example, a babe wanting to start their own spray tan business may want something more powerful and durable whereas the everyday babe who just wants a machine that does the trick with no fuss, may be fine with a simple spray tan machine starter kit.

Generally though, for the self-starter wanting an easy glow experience, investment rates can start at $220 - $280 while those opting for a salon-worthy spray tan machines can expect to pay anything between $300-900.
. 
using the spray tan machine


If you've ever had a spray tan at a beauty salon, you'll generally know how it works. But when you're doing it yourself —or having a friend help you achieve that faux glow— there are a few basic tips and tricks that you need to know if you want to look radiate an all over golden glow.
1. Scrub up!
This is a no brainer, whether its a self tan lotion or spray tan, doing a full body exfoliation is a must! Prep your bod first (shaving if you need), then using a natural exfoliator that is gentle on the body (such as our Three Warrior Tasmanian Sand Scrub), use circular motions to lightly scrub the whole body (making sure to pay careful attention to any extra dry skin areas such as elbows, knees, ankles etc) before washing off and towel drying the skin.


Cover surface areas


For babes using a spray tan machine at home, opting for a pop up tent is always a great idea, to avoid excess spray staining floors or nearby walls. However, if you prefer not to pay for a tent, then make sure to cover all surrounding areas with an old sheet or tarpaulin, just to protect your house and allow for a fuss-free, quick and easy tanning experience.
Select a seamless spray tan solution
First things first, make sure you buy the right solution for your spray tan machine (i.e. make sure it fits a spray gun or airbrush gun). We also recommend nourishing your body with a blend that is all natural, organic and non-toxic

—

because essentially not only do the products support your skin but it's easily inhaled into the lungs, so you want to make sure you're not inhaling toxic chemicals.





For this reason, we recommend the

Three Warrior Spray Tan Solution

. It's a

perfect blend of organic manuka and leatherwood honey, olive oil and aloe vera and allows the skin to be nourished and soft, without stickiness. Plus, it has a delicious lime and vanilla scent that's sure to not leave you feeling fake.




Spritz away!
Making sure your tan solution is compatible with an airbrush tanning machine (if using the Three Warrior Spray Tan Solution), set your machine to the highest spray. Spray one even coat to the full body, allow drying for approximately three minutes, then repeat application for a darker tone.
From there, you can choose to leave on for up to five hours, depending on the depth of colour you desire. Rinse off in the shower quickly (no longer than 60 seconds) and pat down the body to dry off. The bronzer will wash off and your skin will be left with a violet tone, then over the course of the day your tan will develop into the most beautiful natural colour. While this process occurs make sure to not use any shampoo, conditioner or body products, as this may affect the application and lead to streaking.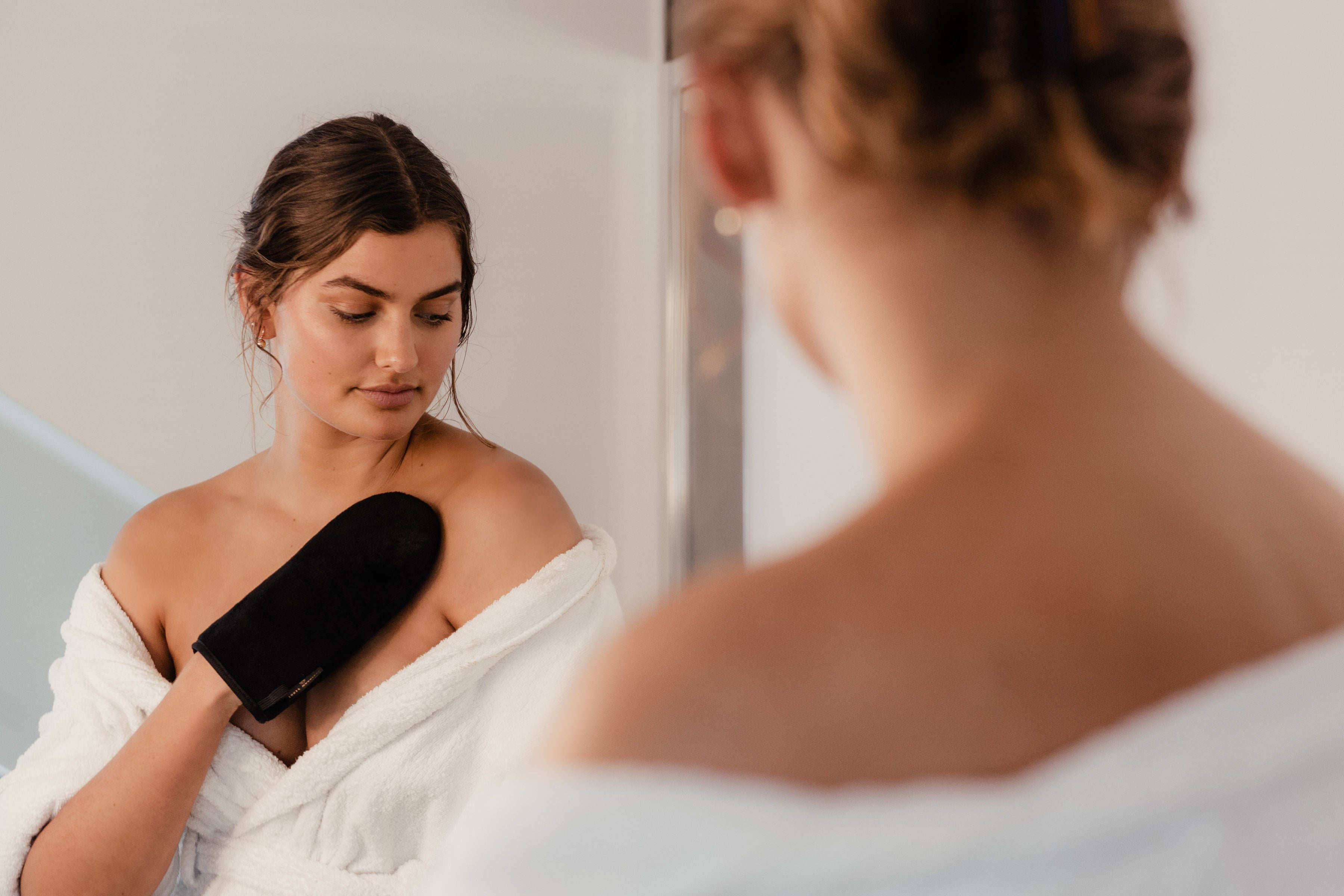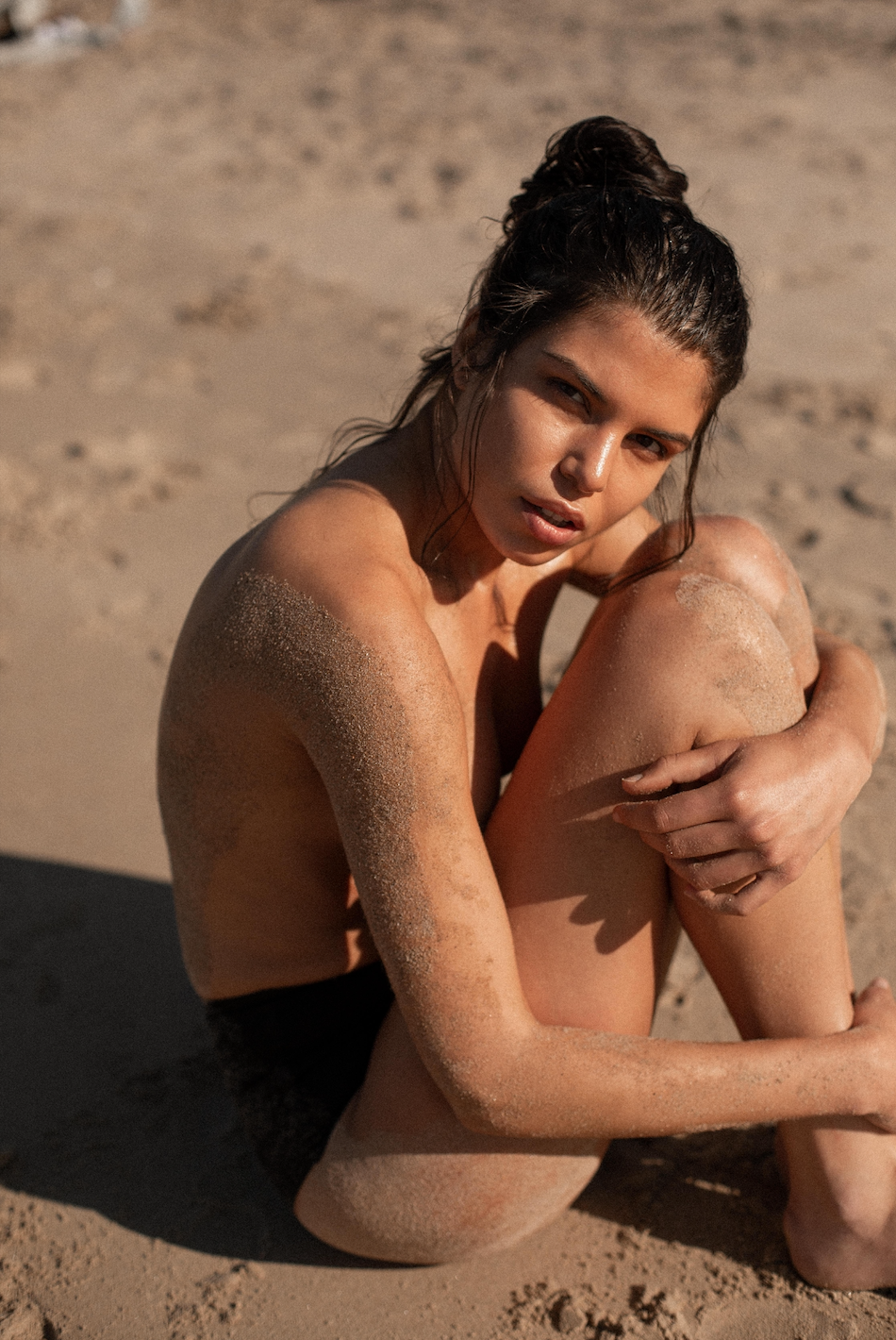 Why Exfoliating Should Be Your BFF
Exfoliating, it's the essential element we love to hate, but let's be honest, a flawless tan won't work without a good exfoliatbing scrub. As beauties who love to glow, it's fair to say, while we ...
Read more