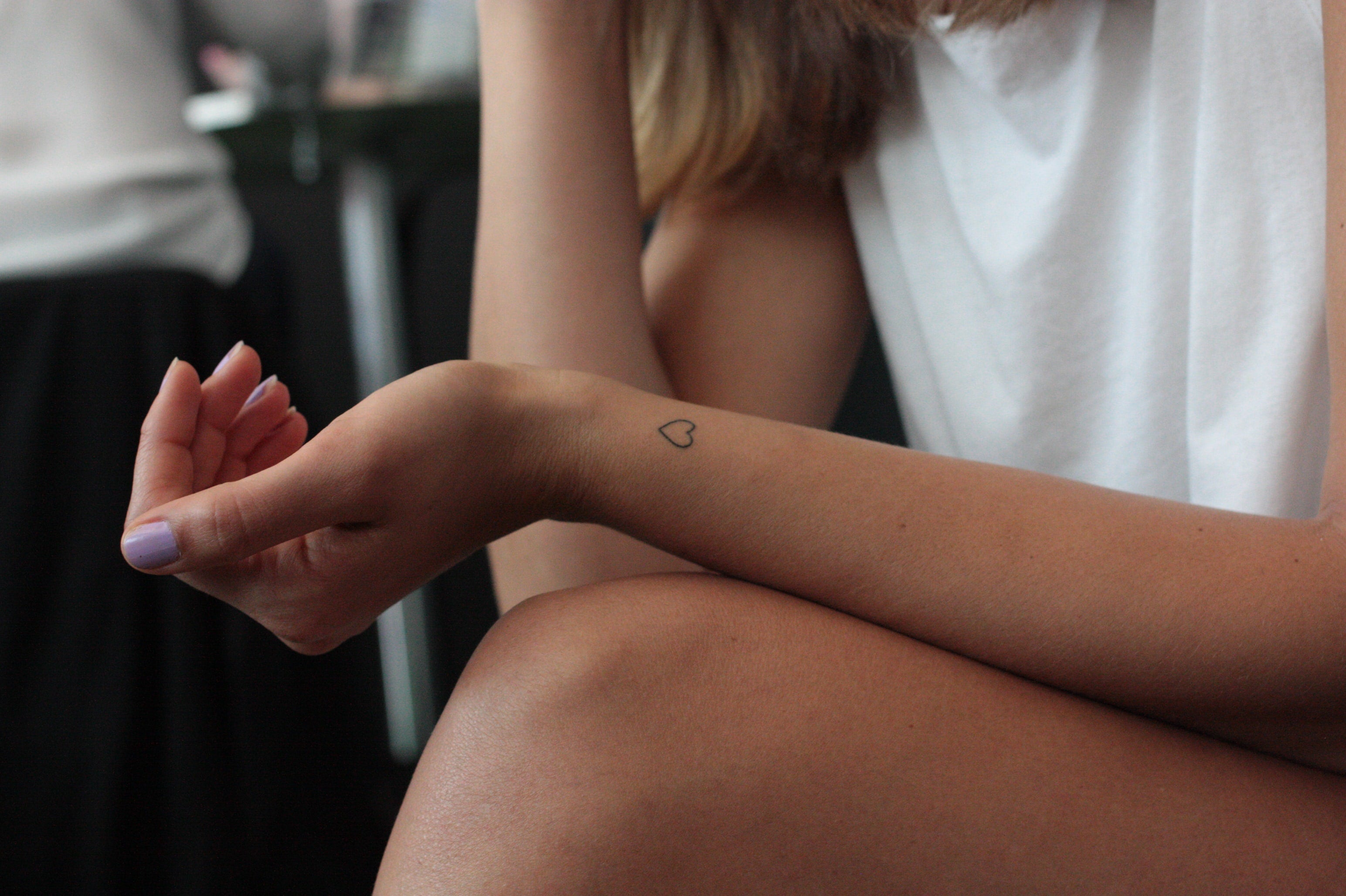 Can You Tan After Getting a Tattoo?
If you've recently been inked, chances are you're tempted to go show it off. You might even be wondering: can you tan after getting a tattoo?
Exposing your newly tattooed skin to sunlight might cause more damage than you might think. UV A rays can penetrate your skin and cause it to age more rapidly, while UV B rays are stronger and cause most types of skin cancer. 
If the sun can do that much damage to your skin, you can only imagine what it can do to your new tatt! 
Keep reading to find out how soon you can get your tan on after getting a tattoo. 
Can You Tan After Getting a Tattoo?

Exposing your tattoo to sunlight can have some seriously damaging effects. 
Sunlight exposure happens without even realizing it. Just because you don't slather on tanning oil and roast out in the sun, doesn't mean you aren't getting exposure on your skin - and your tattoo. 
If you like to drive with your windows down, chances are your skin is getting sun. Even cloudy days produce harmful rays that can cause some serious damage. 
Here are some of the ways that sun exposure can affect your new ink.

If you've heard enough and fake tan is the way to go this weekend, have a quick sneak peek of the Three Warriors' natural fake tan product range - Explore Here.
UV Light Fades Your Tattoo 
Tanning after getting a tattoo can cause fading and pigment damage. A new tattoo has sharp lines and beautiful bright colours. If you want to keep it that way, ensure that your tattoo does not have exposure to UV light. 
Over time, tattoos are likely to fade, but this type of light will cause your tattoo to fade much faster. Your tattoo will absorb the UV rays, which can break the pigment particles of the ink. Tattoo removal involves using a laser which is essentially a potent version of UV exposure.  
Sun Exposure Changes the Colours of Your Tattoo 
Not only will your tattoo fade with sunlight, but the colours will also warp and change. 
When you're getting a tattoo, the needle penetrates 1/16th of your skin. That means it goes through five layers of your skin to get a permanent effect.  
These five layers act as a filter over your tattoo and are transparent. If you are tanning your skin, those top layers will become darker and the colours of your tattoo will change.  
Your Tattoo Can Blister and Crack
If you've recently been tattooed and you're wondering how long after a tattoo can I tan, the thought of a tattoo cracking is enough to stop you in your tracks if you're tempted to soak up any sun. 
A new tattoo is very sensitive and can easily be damaged with very little sun exposure. In some cases, if you get a sunburn on your new tattoo, it can cause your tattoo to peel, blister, and possibly crack. This sounds painful for your skin (and your hardworking tattoo artist!). 
Once the tattoo is blistered or cracked, it is practically impossible for it to heal properly. You will have to ensure that you use a ton of sunscreen and wear clothing to cover it up. 
Are Tanning Alternatives Better for Your Tattoo? 
We know that exposure to natural sunlight can cause major damage to your skin and your tattoo. But what about other forms of tanning? Let's consider some other ways that you can get a tan, and how they can affect freshly inked skin. 
Spray Tanning
Getting a spray tan is a great alternative if you want to bronze your skin. Spray tanning does not contain damaging UV. Therefore, this is a safe option not only for your tattoo but for your skin as well. 
Your tattoo may appear darker after you've gotten a spray tan, but this is temporary and it will fade as your tan fades. If you want to avoid this, you can wipe your tattoo clean right after your spray tan. 
However, if you're thinking: can you get a tattoo with a fake tan on, this might be a little different. Your tattoo artist will gauge the tattoo colours based on your skin colour. If you have a tan, it might be difficult to determine how the colours of your tattoo will look after your tan has faded. 
Self-Tanning 
Self-tanning is one of the safest ways to get a golden glow. Some amazing brands offer organic products that are safe on your skin. Not only are they safe, but they can also actually help rejuvenate your skin and they are tattoo safe. 
Three Warriors offers amazing tanning products free of synthetic toxins. They give your skin a sun-kissed glow. Their Gradual Tan is infused with natural oils, vitamins, and aloe vera to hydrate the skin. 
They also offer mists, mousse, and moisturizers in their selection of organic tanning products. Talk about a glow-up! 
Use Sunscreen with a High SPF
If you're still thinking: how soon can you tan after a tattoo? Ensure that you have sunscreen with a high SPF.
Honestly, whether you're freshly tatted or not, you should be wearing sunscreen daily to protect your skin. Even in cloudy or cold weather, the sun can still cause damage. 
You want to ensure that your sunscreen is high SPF, and you want to reapply often on your tattoo. Keep the tattoo moisturized and protected if you are going to be out in the sun. 
Final Thoughts On Tanning Tattooed Skin
Getting tattoos is fun, but it's also your responsibility to take care of your new ink. If you want to know, 'can you tan after getting a tattoo', the short answer is no - but there are things to consider. When you are heading out into the sun, ensure that you use lots of sunscreen with a high SPF.
You can also consider other options that are much healthier for your ink as well as your skin. Organic self-tanners are safe and nourishing for your skin. And their glow? Girl, you'll thank us later. 
For more tanning products from Three Warriors, be sure to visit our website and start your glow-up today!