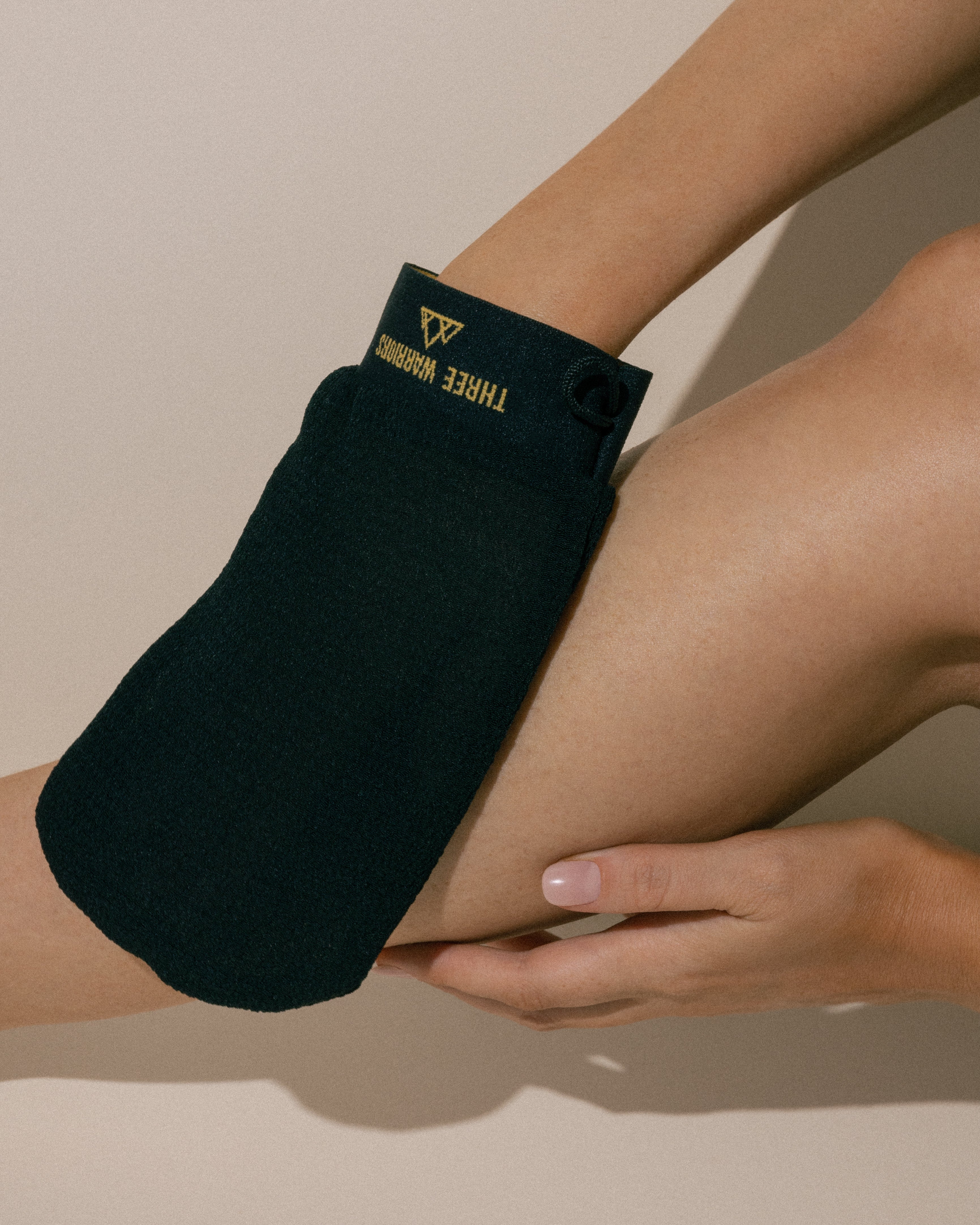 How To Not Glow Overboard: 6 Secrets to A Streak-Free Tan This Summer
When it comes to a tan, more often than not, aiming for a natural girl (or guy) next door glow is what we tend to gravitate towards.

Yet tune into reality shows like Love Island or Geordie Shore and you'd be fooled into believing bottled tan only comes in the one shade…the ultra fake kind (x dark, orange or streaky).
However, often it's not the tan that's to blame, it's the way it's worn (and applied!). When a tan job is rushed, the likelihood of going glowing overboard is pretty much a given.

And the tell tale signs? Highly evident. Think contrasting jawlines, dark knuckles with palms and a tangerine tone with tiger stripes.

The worst part though, is that one dodgy fake tan tends to taint one's whole view of bottled tan.

The good news? Sunless tanning products are SO much more progressive now. Despite what the bikini clad TV stars may have you believe, fake tans aren't all bad.

In fact, some actively work to be the antithesis of fake - with brands such as Three Warriors using plant-based derivatives (over synthetic chemicals) and certified organic ingredients that allow tanning to be as natural as mother nature itself.

The right tanning product (read: organic tan) paired with good technique can save you from going glow overboard and instead be the natural pick me up you need.

The three key things to keep in mind: the tools, technique and tone.

To learn how to achieve a flawless, streak free tan this Summer and integrate a self care ritual into your week that feels good, read on for our tanning expert tips.
6 Secrets To A Streak-Free Sunless Tan
1. Set up your space
The best way to get in the tanning zone is to be prepared first.

Just as you would set up a space to do a workout at home, the same rule should apply to your tanning ritual. Gather your tools, clear your room and tie your hair in a top knot or smooth it back so that it's out of the way.

For spray tan pros, a tanning tent is often a given, but if you prefer to keep it minimal and be efficient with your time, a towel or old sheet on the bathroom floor will also work.

Next, aim to be near natural light (ideally time your tan ritual to occur before dark) and set up by a window or mirror. Then ensure the space is decluttered (so no tripping occurs - hello streaks) then lay out a tanning mitt, razor and scrub ready to go.
2. Rinse away the day
Clear away the remnants of the day in the shower first. A good rinse acts as both a beautiful cleansing ritual for the mind and practical trick for prepping skin before tanning.

Whether you prefer to tan in the morning (post night sweats) or evening (post sunshine or exercise), it's important to remove the sticky residue and sweat off skin, scrub away dead skin cells and create a smooth base that primes pores so the tan can soak in effectively.

Before scrubbing, take time to shave and remove hair in the shower if you prefer a bare base. Then once skin is smooth, prepare for a full body scrub using an exfoliating glove. 
To cover all bases, we recommend investing in a Three Warriors Exfoliating Glove. When paired with warm water and a scrub, the Three Warriors Exfoliating Glove works to gently remove dead skin and impurities and reduce stretch marks while improving circulation and stimulating collagen renewal (needed for supple, clear skin). 
To use: wet the glove, apply a small amount of exfoliating scrub (we love Three Warriors Tasmanian Sand Scrub) to skin and smooth it across the body in circular motions, leaving no area untouched.

During this process, pay extra attention to joints including knuckles and wrists, elbows, knees and armpits, particularly if scrubbing off old fake tan from the previous week.
3. Find presence
Take a moment, pause, breathe, think about a plan (we tend to tan from feet first so you don't need to bend over later and smudge a freshly tanned belly) then from a place of presence, begin your tanning ritual.

Often the most dodgy tans happen when rushing becomes the default MO. Instead by practising mindfulness and making a methodical plan to move through the tanning process you can make conscious moves that keep a flawless faux glow on track.

Plus, not only will you achieve a 'I woke up like this' natural glow but it will make your tanning ritual feel like an act of self care that enhances wellness too.
4. Tune in to the tan
Learn about the tan like you would learn a new lover. Take the time to get to know the brand, the particular tanning product you're using and the methodology for application - whether its self tan mousse, a gradual tan lotion or spray tan solution, each come with different tools and developing times. It really is a science… but instructions are a good start!

As a rule of thumb, chemical based tans often start out extra dark (or orange) from the get go.

In contrast, by choosing an organic tan, often it may appear lighter initially but still build to give the desired tan effect with time.
For the man or woman looking for a sunless tanning solution that smells good, is made using plant-based natural ingredients and is designed to be streak free, try Three Warriors tan.

Those short on time? Try the Three Warriors Self-Tan Mousse (adored by Sonia Kruger) or Three Warriors Spray Tan Solution for a glow in 2-4hrs. Spacious in time? Go the Three Warriors Gradual Tan.

To learn the basics for each tanning product, see our tan guide here or shop the range here.
5. Build your base
Geared with your arsenal of choice (mitt, clean hands or spray gun), it's time to get your tan on. Begin by towel drying skin and then while still supple and fresh post shower, begin tanning.

Depending on your tanning prod of choice, tanning rules may vary but the golden rule is to start from the base of the body up.

Beginning from the outer ankles and front of feet, smooth, spray or apply tanning product across feet, being mindful to sweep softy around the bones and joints (such as ankles and toes). Be conscious of where you apply and whether you wish to tan the toes or finish tan at the knuckles.

In our experience, unless super skilled (like beauticians with spray tan machines) it pays to sweep lightly or not at all around fingers and toes, as often the joints and gaps between tend to be the most obvious give away signs of a dodgy fake tan job. Skirt around up to the knuckles instead.

Once feet are evenly tanned, sweep tan upwards and continue smoothing evenly across the surface layer of skin, again being mindful of areas such as armpits, elbows, neck, jaw.

With a base layer completed, take a full body scan and notice if any blotches or tan has clumped together (such as joints or belly) or streaked. If so, using a tanning mitt (or tissue or makeup sponge), gently smooth over the area or reapply a touch more tan and pat or lightly wipe across the area to create a flawless base.
6. Consider after care

A number one mistake new self tanners make is believing the work is done once applied.

But tanners, often the most critical window to be aware of to achieve a streak-free tan is often the moments and hours post application when the baking has begun.

What does this mean? Plan your tan outfit carefully, plan your subsequent activities afterwards ultra carefully and plan for movements to be minimal.

It might sound finicky, but we all know what happens next when we don't think about it… One minute you're flawless, the next you're doing the dishes after dinner and water drops stain your arms. Or you squat down to pick up something and your belly rubs across your thighs. Or you accidentally flex a bicep curl making a cup of tea and your tan smooshes around your elbows… you get the drift. 
The simple advice here is, to truly avoid a streaky tan, find a time to tan where resting can occur (ideally vertically or horizontally, the less bending the better). With this in mind, bedtime is often best to achieve a darker gradual tan, and if possible, wearing light long sleeved clothes is the best protocol to avoid skin sweating and sticking together (and leading to inevitable streaking).

Once the tan time is up, rinse off and be ready to glow on, confident and with an enviable natural radiance.

Remember tanners, with the right care, before, during and after, a natural tan is yours for the taking -  always.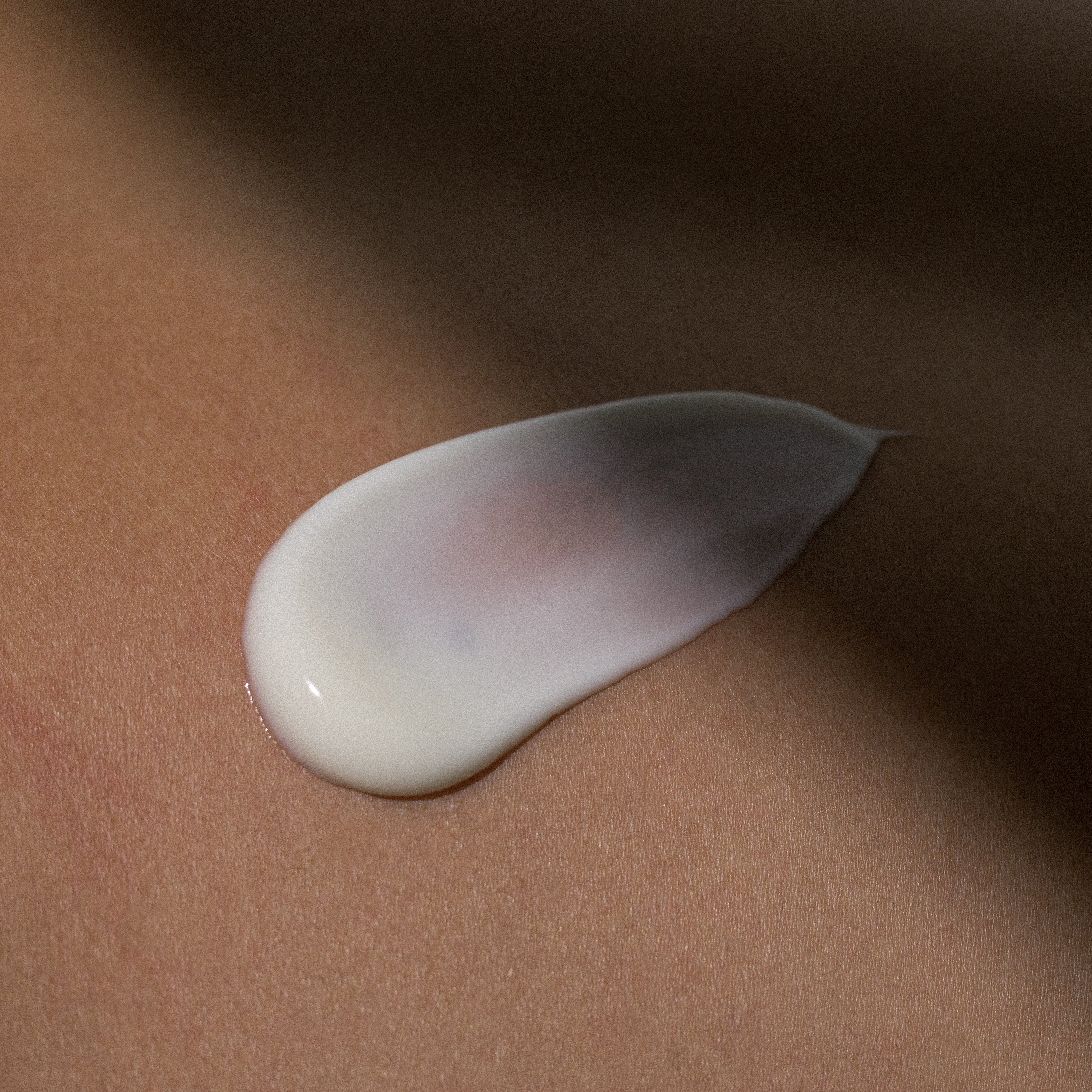 Are Gradual Tanning Lotions Safe?
The number of Australians deliberately attempting to get a sun tan is dropping year upon year. Awareness of skin cancer is increasing and with this knowledge is a desire to tan with natural, safe c...
Read more