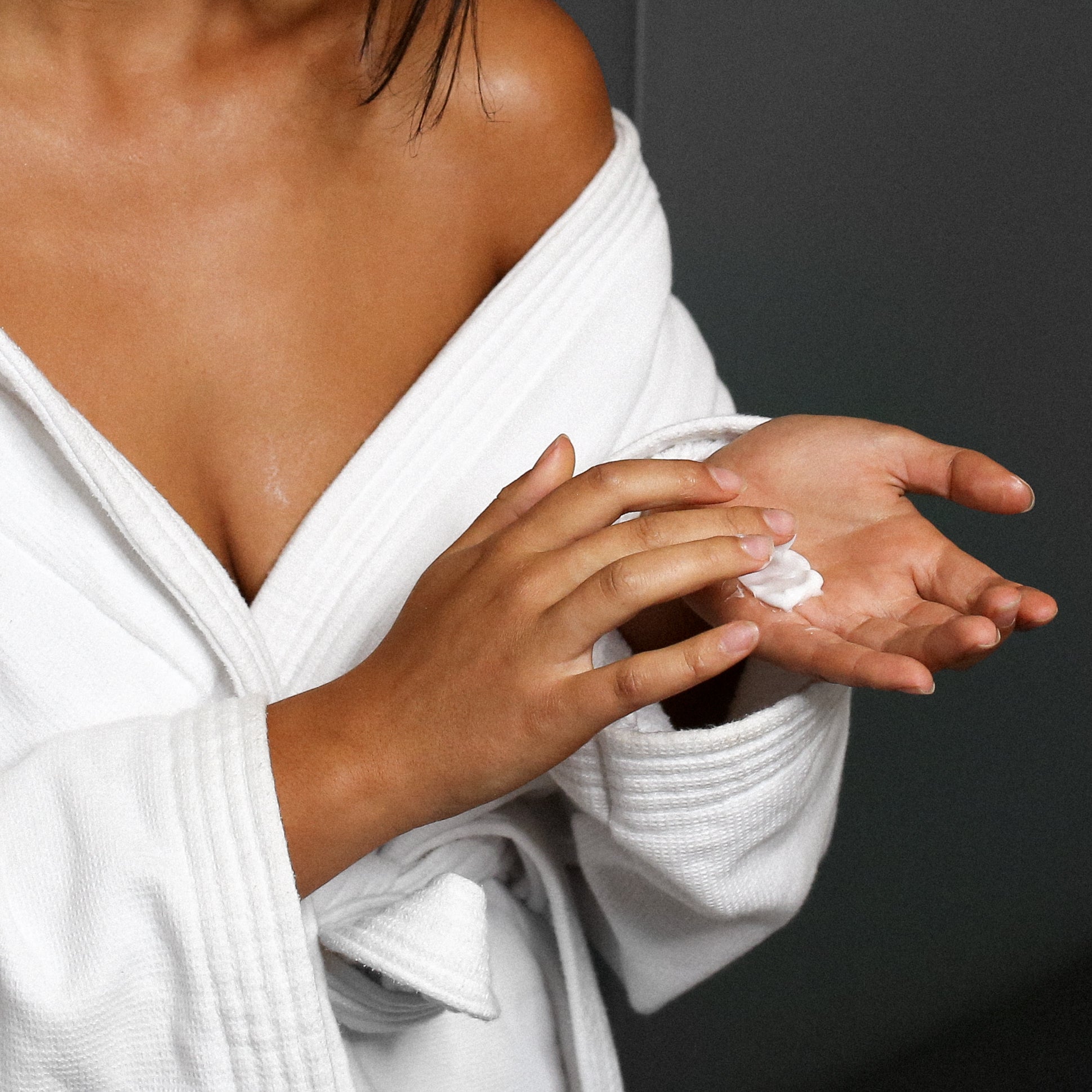 3 Ways To Even Out Tan Lines
Worried your tan is starting to leave you a little leopard or tiger like in a not so sexy way? We hear you beauties. Sometimes you just need to learn how to even out tan lines. No judgement here!

Be it a farmer's tan from the sun, a spotty tan from lack of exfoliation or a streaky tan from a dodgy fake tan application, there is nothing worse than uneven tan lines and sometimes you just need a quick solution so you can keep showing up as your fabulous self.

To help we've rounded up some simple fake tan tips and tricks to show you how to even out tan lines and up your skin care routine, minus sun exposure!
1. Gently exfoliate
If your fake tan is looking freckley in a not so cute way then we'd recommend a light exfoliate over the skin's surface using a gentle scrub like
Three Warriors Tasmanian Sand Scrub
.
When you exfoliate it removes dead skin cells that are building up and blocking the pores (and fake tan) allowing new skin cells to surface and even out tan lines to create an all over glow.
Note warriors: use a small scoop of scrub and apply sparingly to your skin care routine. If you over exfoliate it can remove the gradual tan or tanning product completely (which is so fine if you want a blank canvas!) but not so fine if you need a quick fix to even out tan lines before a night out!
2. Top up your tan
...with organic fake tan obviously!

As a natural brand we're all about tanning products that nourish and support the skin's surface, which means no direct sun tanning! Instead we're all about getting a gorgeous glow using natural fake tan products as part of a regular skin care routine!

So if that organic tan you're flouting is starting to fade and you need to even out tan lines or you accidentally forgot sunscreen and are awkwardly the new owner of a farmer's tan, then grab one of our tanning products and top it up!


Depending on how much time you have either choose a gradual tan, self tanning mousse or a spray tan at home using our guide on 'how to fake tan' apply your tanning product of choice, making sure to sweep over the skin evenly leaving no surface unloved.

Note: for best application to even out tan lines we'd highly recommend tanning gloves such as our Three Warriors Eco-Friendly Tanning Mitt. 
3. Cover with makeup
A last resort if you've tried to exfoliate and fake tan and still can't figure out how to even out tan lines (but also can't bear the thought of going out in public) it may be time to try adding makeup to your bod as part of your skin care routine.
Whether it's bronzer or a more established 'body makeup' product, sweep a little of the bronzing powder or liquid foundation over the desired body part using fingertips or a brush to camouflage any undesirable spots and even out tan lines.
Wait for 15-20 seconds until it's dry then reassess. If you still need to even out tan lines, add another layer and when settled finish by spritzing with a makeup setting spray (or hairspray if necessary!) to keep the even coverage.


Note warriors: be mindful of your movement while wearing body makeup. One brush against a chair or person could blow your faux glow cover and leave unwanted fake tan on your clothes, furniture or someone else!