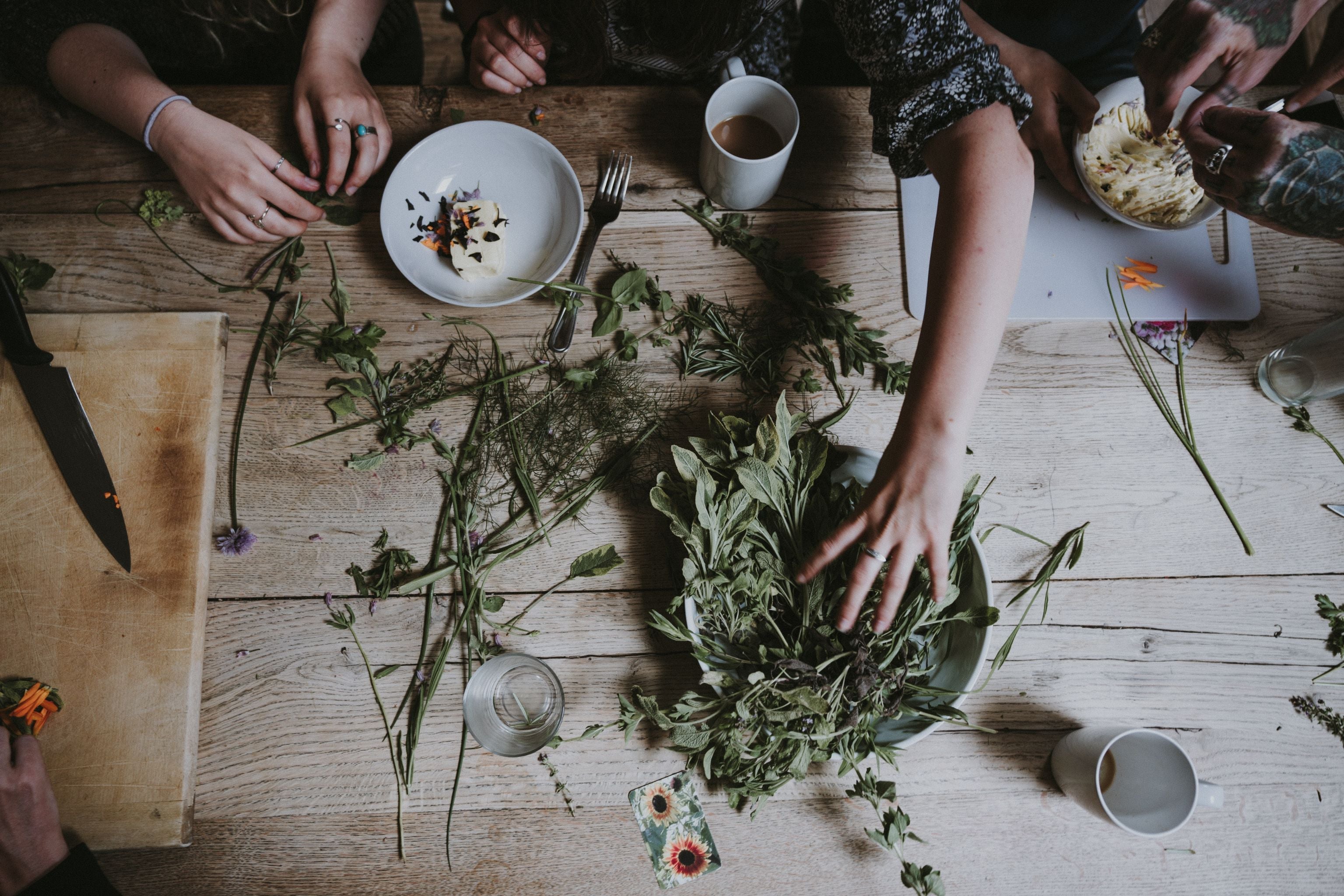 10 Authentic Self-Care Rituals Wellness Experts Swear By
Acquiring an organic tan can be as simple as opting for Australia's best Fake Tan (hello Three Warriors), but often we forget about the self-care rituals that encourage a glow from the inside out.
From movement to meditation, there are so many holistic health and self-care practices that just like your skincare routine can easily be infused into your morning to create a glow from the inside out.


So, to spice up a stale routine and inspire a wellness approach to beauty, we've curated a bespoke list of self-care rituals worth prioritising during the cool season.

Speaking with wellness entrepreneurs, fitness instructors, models and beauty experts to find out how they get their glow, we've got the tips to keep you in the know and looking fine no matter what this Winter. 
Read on for ten ways to revitalise your self-care routine and bring on a healthy glow that your body and skin will show up for year-round!


1. Add in Ayurveda
"I love using the ancient ayurvedic technique 'Abhyanga' to self-massage coconut or sesame oil into my skin each morning. It's a beautiful self-care ritual that pacifies the nervous system, stimulates the lymphatic system and nourishes the skin and joints," says model, coach and entrepreneur, Cassie Cameron (cassie_cameron).

2. Get down (...ward facing dog)
"As a  yoga, barre and Pilates instructor, movement is part of my everyday routine. I often start a class with downward facing dog - a yoga pose I thread into my routine daily. I find it a beautiful and powerful way to arrive in the body and get a sense of how you are feeling both physically, mentally and emotionally. It also stretches the back, front and side of your body and helps you feel grounded and connected to the breath," says Nina Sabey, fitness instructor (@sabey_wellness). 

3. Mellow out with Meditation 

"If there is one total health and beauty ritual I believe in, it's meditation. It slows down the ageing process by pacifying the nervous system and reducing oxidative stress -  giving you more energy, better sleep, a feeling of calm, grounded energy and a backdrop of bliss," says Cassie Cameron.
"I practise Vedic Meditation twice a day and extend the practice to also incorporate yoga asanas and pranayama in the evenings for a deeper, restful experience. It's nothing short of life-changing - I've noticed physical, mental, emotional and spiritual benefits within the first few days and weeks of meditating regularly."

"I've also noticed a shift in the way I handle stresses and upsets that invariably occur in everyday life," adds Nina Sabey. "I find going somewhere quiet, preferably outdoors is how I like to meditate - it helps me hear the quality of my breath and connect to nature." 
4. Honour Your Body with Herbs
"I am a huge fan of tonic herbs and organic health supplements - my pantry is full of them! My favourites are my own Ayurvedic health brand (One Eleven - out soon!), sustainable collagen and all cult products by Iluminos. I aim to take herbal supplements each day for health, energy and for a glow that shows from the inside out, " says Cassie Cameron.

"Supplementing is also a great preventative measure," adds Maddie Dixon, founder of aromatherapy and makeup brand Flora Remedia. "Anti-aging supplements like resveratrol and CoQ10 are my go-to's. Trust me - you'll thank yourself in 10 years!"
5. Savour Skin Rituals

"Rather than opting for chemical exfoliators or harsh acids, I love taking a natural approach to clearing and exfoliating skin. Papaya fruit is a great natural exfoliator," says Maddy Dixon. Psst…  we also hear Three Warriors Tasmanian Sand Scrub is too…

"Sweating it out with exercise is also great for releasing toxins through your skin too. Just make sure you shower straight after."

"Something I adore as a ritual for rehydrating skin is spritzing a face mist whenever I need to hydrate, revitalise, invigorate, intention set (I like to use affirmations when I spray to reset my mood)  and to wake up on days where I don't need more coffee. My go-to's are Mario Bedescu Aloe Herbs and Rosewater (available at Mecca) for hydration and Three Warriors Face Tan Aqua Mist for a pick an in-built glow on days you need a natural pick-me-up to help you 'fake it til you make it'," says yoga instructor, Sam Bailey (@soulyogabysam). 
6. Feel into Your Femininity
"In yoga, we talk a lot about masculine or 'yang' energy and feminine or 'yin' energy. Right now, as a society we're spending far too much time in the 'yang' and are not making time to balance it out with the softer 'yin' energy (whether on weekends or in the evening)," says Sam Bailey.

"What this means is, our skin suffers, sleep suffers and our nervous system suffers and it tends to show. We become less hydrated, look depleted, develop bags under our eyes and our skin becomes dull. As a yoga teacher, I find men and women (regardless of gender orientation) are struggling to switch gears and allow their nervous system the time it needs to relax, recover and take a break from being go, go, go all the time."

"So my favourite way's to tap into the 'yin' energy is by indulging in daily rituals that encourage a softening in body and mind such as yin yoga, meditation, a hot shower or bath, a few deep present belly breaths or listening to a beautiful song on the commute home. When we make time to stop, feel, breathe, acknowledge our feeling state (mood), that's when we are able to revitalise our energy and come back into balance and activate the parasympathetic nervous system (aka rest and digest). And when we feel well slept, balanced and at ease, we naturally glow!"

7. Lean into Low Impact

"I love the 'Lagree fitness' approach to exercise. It's a low impact workout that I've done for years all over the world throughout my modelling career to stay fit and now I even have my own Lagree machine at home. Lagree is not dissimilar to reformer Pilates, however, I would say it's 10x as hard and effective, yet taken at a slower, low impact pace. I find it amazing for building strength while still increasing your cardiovascular fitness at the same time," says Cassie Cameron.
8. Tune into Tech Tools
"I'm a big fan of apps like Insight Timer which has so many free bespoke meditations, designed for whatever you need e.g. intention setting, helping with anxiety or sleeping. They are the best resource for anything guided (which is often the best access point for those looking to start a meditation practice!)," says Nina Sabey.
9. Oil Up
"I love to slather my entire body in oil after a shower. I do it as an overnight treatment to keep my skin hydrated for the next 24 hours. I recommend an oil that you can use on your face AND body at night time. Rose-hip is my favourite, closely followed by the old faithful - Jojoba oil," says Maddy Dixon.
10. Soothe Sleep with Scents
"Spritzing my pillow and body with a natural calming essential oils spray helps me to create a mindful wind-down ritual at bedtime," says Nina Sabey.

"Currently I'm using a blend of three oils: bergamot, geranium and Ylang Ylang that I learned to infuse myself after attending an essential oils workshop and learning how oils work together to calm the mind and body. It instantly grounds me even after a busy day, even if I still feel a bit wired and I look forward to the ritual every evening."
For more wellness-inspired tips, ways to revitalise your skincare routine or just generally glow-up, head to the Three Warriors blog page for more ritual inspired tips, organic tan advice and guidance.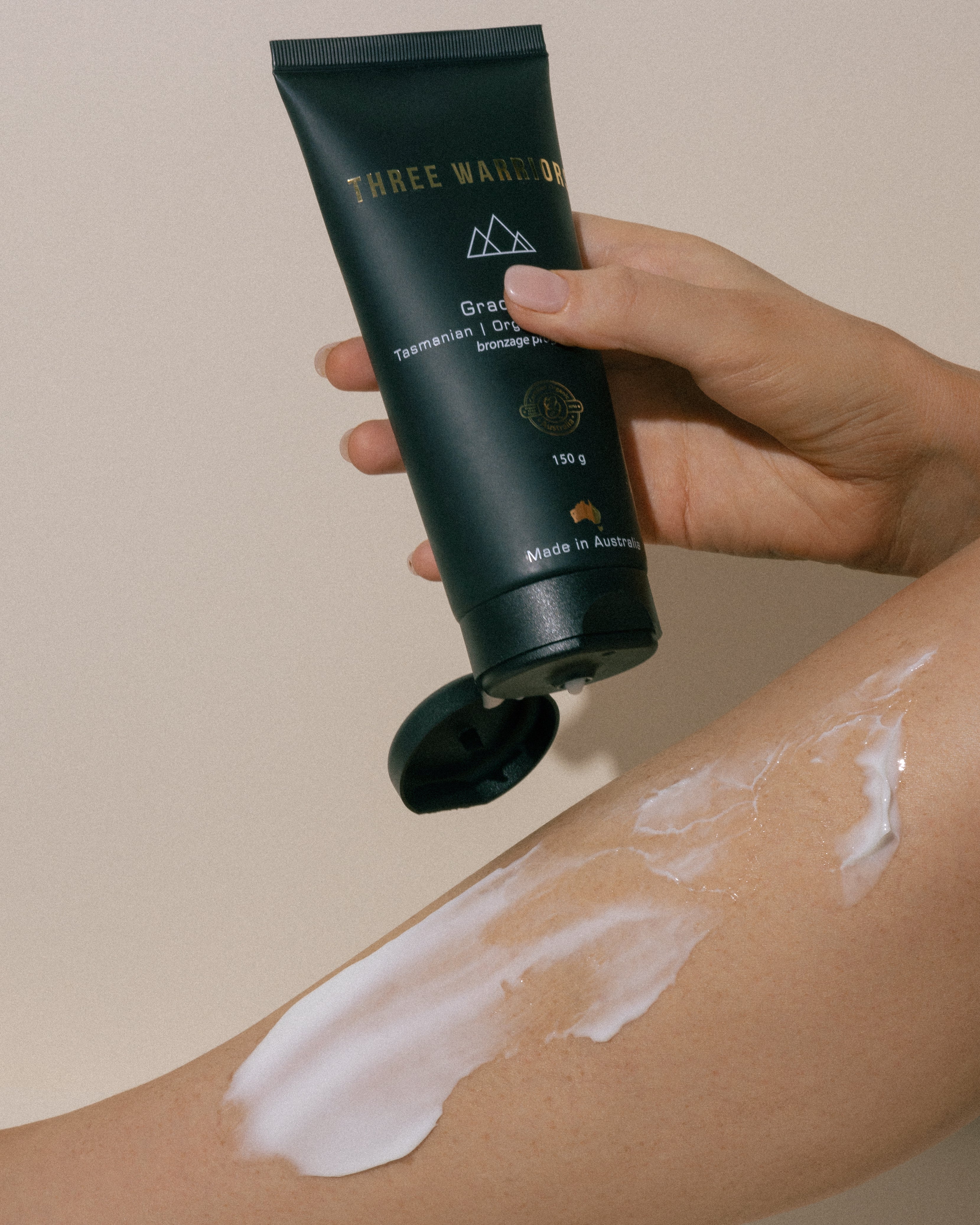 Fake Tan | Your Guide and FAQ's
In 1923 style icon Coco Chanel enjoyed copious amounts of sunshine on a Mediterranean yacht. When she disembarked in Cannes, the world went crazy over her bronzed skin. Her accidental tan marked th...
Read more